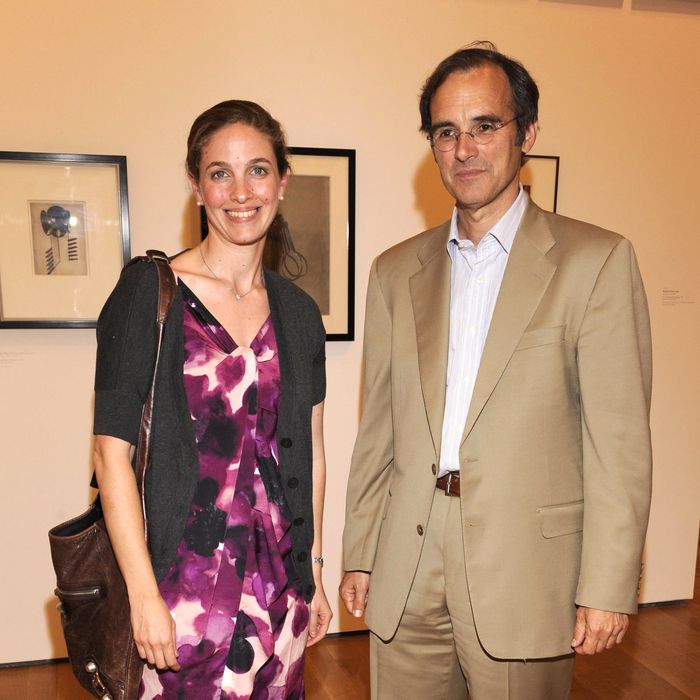 Photo: Marc Dimov/Patrick McMullan
When MoMA's chief curator of architecture and design Barry Bergdoll gives up his post at the end of the summer and returns to his tenured lair at Columbia University, the museum will lose a quiet crusader. MoMA can feel corporate and aloof, but in his domain, Bergdoll has displayed an uncanny sense of timing, using each exhibition to set a real-world agenda that frequently outlasts its run. In 2007, for Home Delivery: Fabricating the Modern Dwelling, he filled the empty lot next to the museum with high-design prefabricated housing units. Six years later, the world's tallest modular apartment building is about to go up in Brooklyn, and the Bloomberg administration is pushing prefabricated microunits as one solution to the housing crunch.
With an activist's sense of urgency and an academic's insistence on rigor, Bergdoll prodded the architectural profession to confront difficult issues, reaching out to young designers and extending over them MoMA's canopy of prestige. During the Great Recession, even as the country was looking over the ruins of the housing market and wondering how to rescue vacant downtowns and weedy exurbs, he corralled architecture firms, developers, engineers, and financial experts into teams, instructing them to merge practicality and imagination and come up with some realizable ideas. The result was "Foreclosed: Housing the American Dream."
And three years before Sandy shocked the city into taking storm surges seriously, his show "Rising Currents" introduced New Yorkers to the mysteries of wave-calming oyster reefs and wetland buffer zones. Even apparently arcane historical exhibitions have had sudden relevance. Just as literary brawls were breaking out over the New York Public Library's plan to transform its 42nd Street headquarters, Bergdoll opened an exhibition devoted to the great nineteenth-century visionary of library architecture Henri Labrouste, almost as if to show New York how to get a book building right.
While Bergdoll rebuilt MoMA as a force in architecture, his influence seemed to have little impact on the museum's board when it decided to tear down the distinguished neighbor it had just acquired: the former American Folk Art Museum, designed by Tod Williams and Billie Tsien. While architects and critics howled, Bergdoll whispered, disappointing many who took his leadership for granted. Whatever backstage campaign he waged, MoMA is now exploring alternatives to total demolition. But even if the Folk Art building disappears, Bergdoll will be remembered better for the way he helped the museum's visitors understand not only what architecture is, but also what it could be.