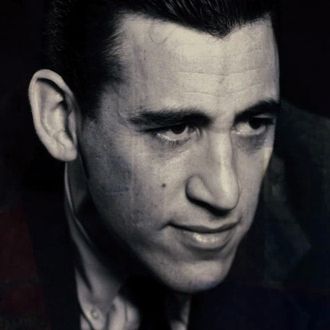 The nine years director Shane Salerno put into the upcoming documentary about J.D. Salinger (and forthcoming book by the same name) apparently uncovered such "an unprecedented amount of unseen footage, photographs, and biographical information" that everyone who sees the film ahead of its Sept. 6 release is being asked to sign nondisclosure agreements. Additionally, The Weinstein Company is basing their whole marketing plan around avoiding spoilers.
To further pique the interest of anyone who read Catcher In The Rye in high school, a statement from the company states that "the joy of this documentary is discovering information that, until now, has been kept under wraps for decades" – something TWC plans to use as a selling point with their newly launched "Uncover The Mystery But Don't Spoil The Secrets" campaign.
Harvey Weinstein himself told Variety his hope that "audiences and industry insiders who see the film and read the book to remain tight-lipped on the secrets they unveil." "Back in 1993, when Miramax released The Crying Game, we asked journalists and moviegoers not to reveal the film's secret to their friends. With Salinger, we have a similar situation," he said. Whether or not the whole thing boils down to an earnest plea or brilliant marketing ploy (just think where it's coming from), we're at least certain that it's never a good idea to cross Harvey.