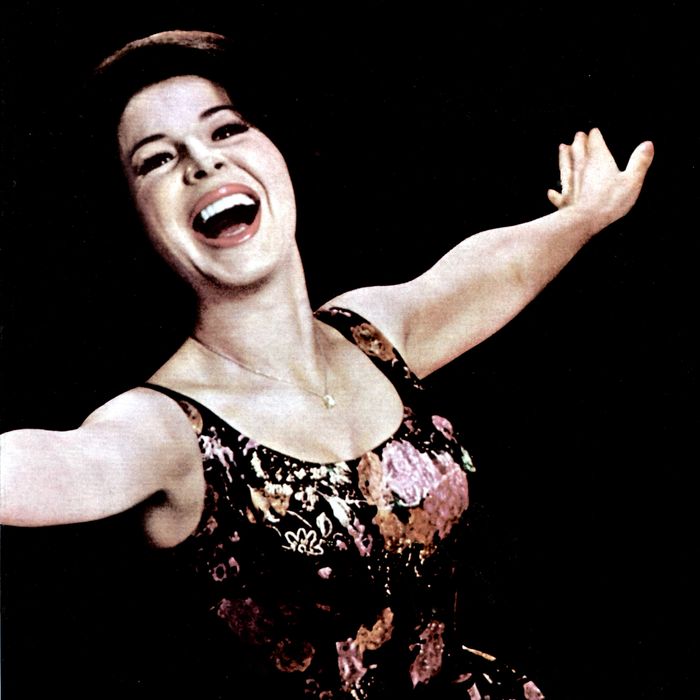 Photo: GAB Archive/Redferns/Getty
Eydie Gormé, who died on Saturday at 84, was the beneficiary of two mid-century inventions: the television variety show and the Great American Songbook. Both were actually gentrified updates of earlier pop culture. TV variety reworked brash, bumptious vaudeville for the electronic age; the Great American Songbook was the fifties invention of Frank Sinatra, Ella Fitzgerald, and other great singers, who set the pop hits and show tunes of the twenties, thirties, and forties to lush, swinging big band arrangements, put on tuxes and ball gowns, and codified a body of durable American song standards — musical holy writ. Gormé met her husband and musical partner, Steve Lawrence, when both were working on The Tonight Show with Steve Allen. They sang together, onstage, on record, and, frequently, in front of television cameras, for nearly half a century.
In the sixties and seventies, Steve and Eydie's act was familiar to millions. They joked and they sang, interspersing tart, affectionate, mildly racy husband-and-wife banter with songs by Berlin, Gershwin, and Porter. The shtick was charming, but it wouldn't have worked if the music hadn't been good. They could really sing. Lawrence was a smooth, suave stylist in the Dean Martin and Mel Torme mold. Gormé burned hotter. She could sing delicately, tenderly, but she sounded great when she belted; she had a bit of Sophie Tucker brassiness in her voice and made a side specialty of fiery Spanish-language songs.
Gormé and Lawrence were married in 1957, the year of Elvis Presley's "Jailhouse Rock" and Chuck Berry's "Rock and Roll Music." From the beginning, in other words, they were squares — a fuddy-duddy nice old Jewish couple, even when they were dashing young marrieds. They wore it well, though; they were as comfortable being musically old-fashioned as they were in evening clothes. They were preservationists, and they embodied the charm of the old song standards, which promised, in the words of the Gershwin ballad, our love is here to stay. Gormé is survived by Lawrence, who issued a statement this weekend following her death: "Eydie has been my partner onstage and in life for more than 55 years. I fell in love with her the moment I saw her and even more the first time I heard her sing."