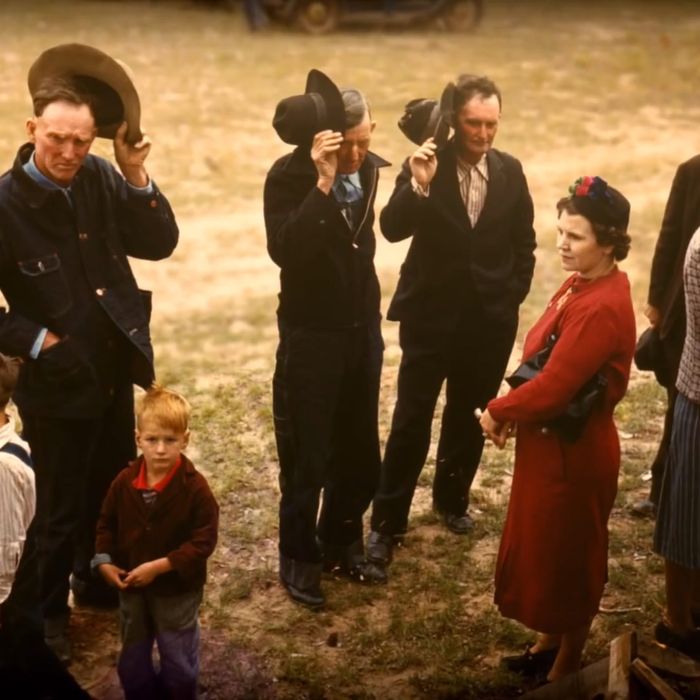 Bob Dylan, "Pretty Saro"
Reviewing Bob Dylan's Self-Portrait in 1970, Greil Marcus unleashed the most famous lede in the history of rock criticism: "What is this shit?" I've been listening to The Bootleg Series Vol. 10 – Another Self Portrait (1969–1971), the new anthology that includes rarities, outtakes, live tracks, and a remastered version of the divisive original LP, and I'd amend Marcus somewhat: What isn't this shit? Self-Portrait tosses a little of everything at the wall: traditional folk ballads, countrypolitan cornpone, "Blue Moon," a Simon and Garfunkel cover, a Gordon Lightfoot cover, live recordings of "Like a Rolling Stone" and "The Mighty Quinn," and more.
Another Self-Portrait makes some sense of the zaniness with demos and early versions of several songs, and adds a whole slew of unreleased recordings, including some of the most graceful and moving Dylan performances you'll hear. My favorite is "Pretty Saro," a traditional English ballad of uncertain provenance, about a man who loses the woman he loves because he's too poor to make a worthy mate. Dylan's singing is startling — a plangent croon, that slides effortlessly into falsetto. It's the great man at his prettiest and, weirdly, sexiest: Dylan as Al Green–style balladeer, transforming an ancient plaint into a soundtrack for the boudoir.
Green Velvet, "Bigger Than Prince"
Now, this is fun: the new track from Curtis Jones, one of dance music's great weirdos, is pure bitchiness, set to a beat. The title says it all; the beat puts some oomph, and a wink at Prince's circa-1980 synths, behind the dis.
Eli Young Band, "Drunk Last Night"
This is why I love Nashville. Where else will you find songwriting as unpretentious and as nourishing: a fully fleshed-out story, simply and wittily told in the quick of two verses, set to old-fashioned guitar rock that makes no claims to originality but does its work just great? The Eli Young Band is one of country's least flashy groups; you might even call them boring. But when the song is this sturdy, that's a virtue. Young & Co. step back and let the words and hooks, by Music Row up-and-comers Josh Osborne and Laura Veltz, do their work.
Angel Haze, "Echelon (It's My Way)"
A typically spirited performance from one of rap's Most Likely to Succeed, with the usual fusillade of boasts and disses, including some that hit the target hard: "Y'all bitches scared, get your sweatshop on / And I'm running everything / With a motherfucking sprain / Watching the rest of y'all get your rest stops on."