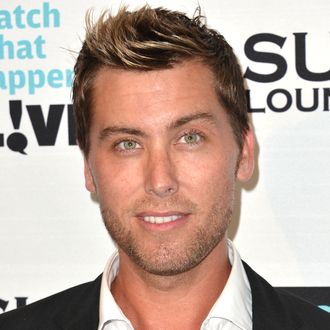 Photo: Alberto E. Rodriguez/Getty Images
On his SiriusXM show, "Dirty Pop With Lance Bass," the former 'N Sync member with the lowest octave (that's Bass, duh) addressed yesterday's reunion rumors with a vague statement that seems to imply that they aren't true:
Does he ever directly say the VMAs reunion isn't happening? Not exactly. Does he imply that the New York Post's "Page Six" source saw the boys together (minus J.C.!) and took a wild guess? Yes. Let's not forget when Michelle Williams directly told the press that the Destiny's Child Super Bowl reunion was "not true," and the girls went on to give an elaborate performance alongside Beyoncé (with an accompanying single!). Maybe call us optimistic, but we still have faith. Perhaps all the fuss about a fake reunion brought a real one into action. Lance seems to want it. Hear the full quasi-statement for yourself below.