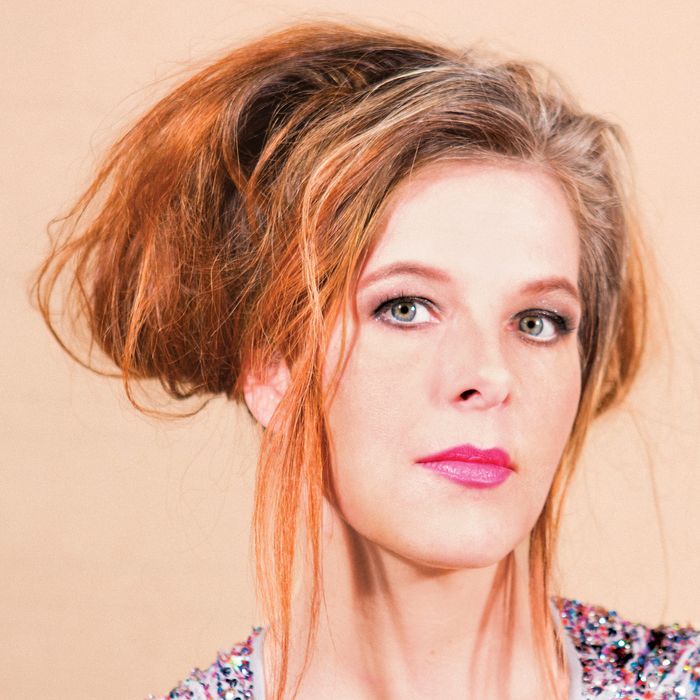 Neko Case's powerful voice and elliptical songs — ranging from blaring power pop to haunting alt-country — have for nearly twenty years made her a singer apart: a goddess among boys in the New Pornographers, a mysterious lone frontierswoman of sorts on her solo records. All that mythology gets peeled away on her new album, The Worse Things Get, the Harder I Fight, the Harder I Fight, the More I Love You. After going through a very hard time, Case was ready to dispense with songs about tornadoes and foxes and finally write some about herself.
What happened over the past four years to inspire this album?
I went through a period of depression, just based on regular adult human grief. In a five-year span I lost my parents and my grandmother, and I never really slowed down to just kind of deal with it. My body finally took me out and was like, You're gonna fuckin' lay down and cry about this now. If I had it my way, I would not have written about it at all. I don't like to write about myself, but it's really all I could do at the time.
But for an album about depression, it's not depressing to listen to. Was it hard to make songs that weren't total downers?
I read Moby-Dick for the first time, and I'm so glad I waited this long, because I don't know if I would have fully appreciated how funny it is. He's on this voyage that's kind of monotonous, but the guy is fucking hilarious, and his use of the English language is so slippery and wild. And there are some hilarious things about depression [too]. It's not cool to say, but there's some funny shit about feeling that sorry for yourself.
You work with many of the same collaborators from album to album — like M. Ward or Carl Newman of the New Pornographers. Is this a way of sort of never being alone when you're a solo singer?
I don't have parents or a husband or a kid; I don't really have any relatives, other than some awesome cousins who live far away. In my immediate life I have my band, and I consider all these people kind of satellite bandmates.
Tell me about the tattoos you got while making the album.
It's the title — Scorned As Timber, Beloved of the Sky — of one of my favorite paintings, by Emily Carr. She's an artist from Canada, and I love that her focus was mainly trees. She was this amazing kind of pioneer lady in the 1800s who went out to the backwoods on her horse, when ladies weren't doing that, and I went to Emily Carr Institute of Art and Design. I wanted the tattoo for probably twenty years, and I figured, well, you're not going to get a bank job at this point.
This interview was originally published in the September 2–9 issue of New York Magazine.