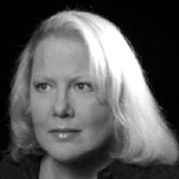 Though we've long accepted Nikki Finke's place at the top of the Hollywood gossip pile, it seems other publications aren't as pleased with the blog madame's domination. Even after a bout of rumors back in June that she'd been fired from her own website were vehemently denied by all parties involved, the talk soup is being stirred one more time, with current claims that Finke has left Deadline gracing Defamer's homepage Tuesday evening.
Per the Gawker outlet: "A rumor circulated this afternoon that Finke had given her staff final word that she intended to leave her site Deadline.com—now owned by racing scion Jay Penske—next month." Though Finke replied with typically frustrating elusiveness stating only "I won't confirm or deny it. I can't talk about my contract," PR firm Penske Media Corporation responded on their boss's behalf with a bit more snark: "As usual, Gawker can write an entire article about PMC without facts. Thanks for your continued great coverage of our properties."
While we wait to learn exactly what went down in the Deadline offices this afternoon, and whether the blog's doyenne is actually leaving or this whole story is an unfortunate symptom of August fatigue, only one thing is certain – not Gawker, not The Wrap, not nobody is going to scoop Finke on news about herself.
*The article was corrected to show that PMC is not a PR firm but the name of Penske Media Corporation.