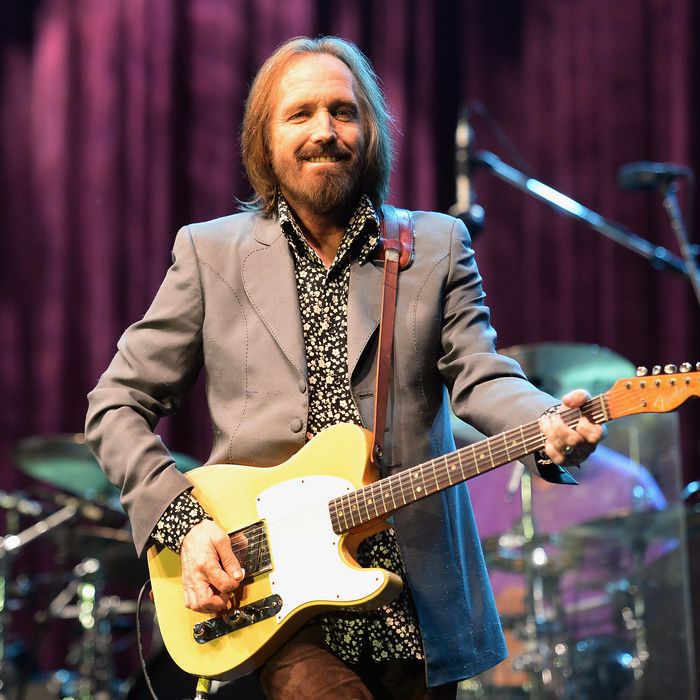 Photo: Jason Merritt/Getty Images
At a concert at the Beacon Theatre this past May, Tom Petty called contemporary country music "bad rock with a fiddle." Asked to elaborate in a recent Rolling Stone interview, Petty offered a slightly hedged version of the critique. "I hate to generalize on a whole genre of music, but [country] does seem to be missing that magic element that it used to have," he said. "I'm sure there are people playing country that are doing it well, but they're just not getting the attention that the shittier stuff gets … I don't really see a George Jones or a Buck Owens or any anything that fresh coming up. I'm sure there must be somebody doing it, but most of that music reminds me of rock in the middle Eighties where it became incredibly generic and relied on videos."
Petty is right that today's country is rock-oriented, with old-timey instrumentation, like fiddle, slapped on as a folksy ornament — a little tip of the Stetson to tradition. He's also right that George Jones and Buck Owens have lost their grip on the imaginations of today's country artists, who look to other influences. Chief among them: Tom Petty.
The fact is, modern country is flamingly, shamelessly Pettyesque. At Rhapsody.com, the critic Chuck Eddy compiled an excellent playlist of Petty-influenced contemporary country, including several covers of the great man's songs by the likes of Taylor Swift. You can hear Petty in Nashville's favored hybrid of tune and crunch — pop melody crossed with southern rock power chords. Check out songs like Jake Owen's "Wide Awake," Thompson Square's "Are You Gonna Kiss Me or Not," and Eric Church's "Two Pink Lines " — and, especially, the Eli Young Band's No. 1 hit "Even If It Breaks Your Heart," the most brazen Tom Petty and the Heartbreakers pastiche you'll ever hear.
In his heyday, Petty was lumped in with Bruce Springsteen, Bob Seeger, and other "heartland rockers." But Petty is from Gainesville, Florida, and he's audibly Dixie. Country stars like Keith Urban — Nashville's favorite Aussie — mimic Petty's nasal drawl; Music Row songwriters channel the sun-drunk beach-greaser vibe of early albums like Damn the Torpedos. Petty even offered a model for that country staple, the pugnacious Southern pride anthem, with his 1985 ballad "Southern Accents."
Petty has long been one of pop's grumpiest declensionists, convinced that kids today are running everything, and pop is going to hell in a handbasket. (Cf. "The Last DJ.") Has he now grown so dyspeptic that he even hates Tom Petty music?