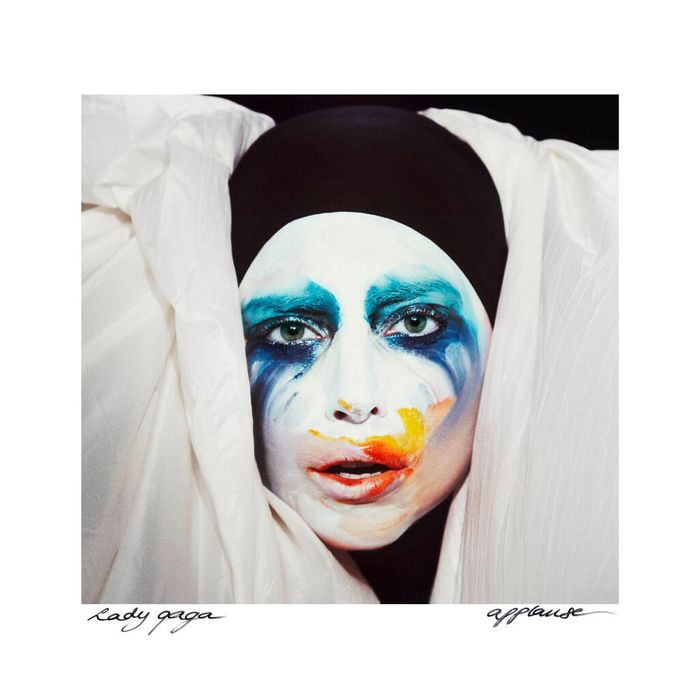 "Applause," the first single from Lady Gaga's forthcoming third studio album ARTPOP, popped up online this afternoon. Here are ten snap judgment thoughts.
1. Lene Lovich, met Stefani Germanotta. Like other pop divas before her, Lady Gaga is summoning the spirit — that is, jacking the style — of the hiccuping British New Wave hoyden, from whom she's also learned a thing or two about fashion-forward stagewear. Listen to Gaga's stentorian vocals in the first verse. "Lucky Number," anyone?
2. Sonically, she's trimming her sails. The production, by Gaga and D.J. White Shadow, is a return to straightforward dance-pop after the gusty "rock" moves of Born This Way. Was Gaga spooked by that album's sluggish sales and chart performance?
3. The chorus is a winner, as toothsome as any Gaga tune since "Bad Romance." It would sound just fine crooned over acoustic guitar — as it no doubt will be, on YouTube, before the day's out.
4. About the whole "I live for the applause" conceit: Gaga is trying to make a statement about, you know, fame; and neediness of pop stars; and the co-dependency of celebrities and fans. And stuff. It's pretty thin porridge, if you ask me; Gaga touched on similar themes, with less strain, in songs like "Paparazzi."
5. That said, I love the "Applause" cover art. It's very Norma Desmond: This is Gaga as a ghoulish clown, who wanders the rooms of a wrecked mansion, festooned floor-to-ceiling with her yellowing press clippings. I wish the song were as deep as that photograph.
6. "Give me that thing that I love / (Turn the lights on) / Put your hands up, make 'em touch / (Make it real loud)." Gaga needed a new concert-opener. Et voilà.
7. "Some of us just like to read." Not exactly a knockout punch, as disses go, but Gaga coming out as a bibliophile can't be bad.
8. "One second I'm a kunst / Then suddenly, the kunst is me." Franz Ferdinand beat Gaga to the kunst/cunt pun. (Listen to "The Fallen.") But to be fair, this isn't the first time Gaga has dabbled in Deutsch.
9. "Pop culture was an art / Now art's in pop culture in me." Cultural theory doctoral candidates will be pondering this rune for the next few decades.
10. Applause-O-Meter verdict: a smattering. But I eagerly await, as Gaga would have it, the Gesamtkunstwerk. Out November 11!