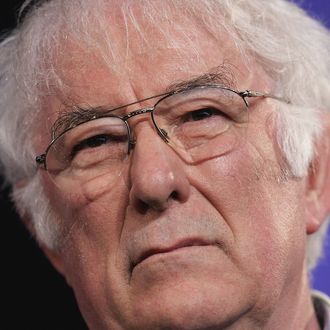 Poet Seamus Heaney reads from his new book of poetry, District and Circle, at the Guardian Hay Festival on May 29, 2006 in Hay-On-Wye, England.
Photo: Chris Jackson/Getty Images
The celebrated Irish poet died Friday in Dublin after a "short illness," according to a statement from his family. Heaney, who won the Nobel prize for literature in 1995, was among the most widely read modern poets and considered (by Robert Lowell and others) to be the "most important Irish poet since Yeats." He was 74.