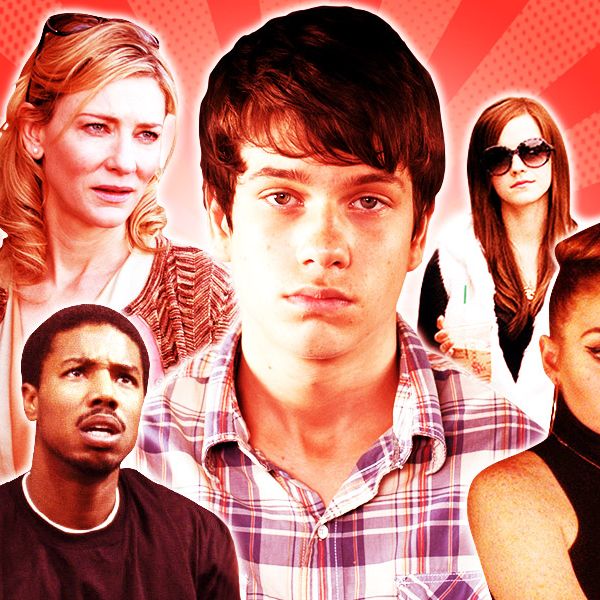 We've talked a lot lately about "blockbuster fatigue" — the notion that audiences got so burned out on giant action movies this summer that they stopped going to them altogether — but if there were an upside to all of those expensive flops, it's that they made room for counter-programming. The indie-film sector enjoyed an expansive, successful season this summer, with a healthy handful of indies earning breakout status. But did you see everything you should have? Here are the indies that worked this summer and the ones that didn't … plus a handful of films that deserved to do better.
What Worked
Before we get into all the conventional indie hits of the summer, respect must be paid: By far, the most action under 1,000 screens this summer came from Kevin Hart: Let Me Explain, one of the most successful stand-up comedy films ever. With a box-office take of $32.2 million, it more than quadrupled the $7.7 million gross of Hart's last stand-up film, 2011's Laugh at My Pain; when Lionsgate/Summit puts out the next stand-up effort from Hart, expect it to grab way more than 876 screens. A valuable supporting ingredient in films like Think Like a Man, the 34-year-old Hart will finally get his first big leading-man test next year when he buddies up to Ice Cube in the action-comedy Ride Along, and you have to wonder why it took Hollywood so long to capitalize on Hart's significant heat.

Coming into this summer, indie-film expectations were highest for The Way, Way Back, Fruitvale Station, and Blue Jasmine, and all three of those anointed titles have delivered on the hype. The Way, Way Back enjoyed a record-breaking Sundance sale of nearly $10 million back in January, and that buy has paid off for Fox Searchlight: The crowd-pleasing coming-of-age comedy should finish its theatrical run with around $20 million in the till. Fruitvale Station was the other hot title at Sundance this year, taking home the Audience Award and Grand Jury Prize for dramatic feature; the fact-based tearjerker about a young black man gunned down in Oakland, whose plot sparked comparisons to the concurrent Trayvon Martin case, has grossed a robust $14.6 million so far. And then there's Blue Jasmine, which is running just a smidge behind Woody Allen's all-time best-grosser Midnight in Paris — an impressive feat, considering that Sony Pictures Classics is rolling the movie out at a much more careful pace, far later in the summer. Older audiences should sustain the film well into September and October — it's still at just 229 screens and climbing — so the $9.5 million Blue Jasmine has made so far is just the beginning.

Two black-and-white comedies took home a lot of green this summer, too: Noah Baumbach's buzzy Greta Gerwig vehicle Frances Ha made $4 million, while Joss Whedon's Much Ado About Nothing scored $4.2 million … not bad for a microbudget Shakespeare film that Whedon had originally intended to release online. Radius-TWC's 20 Feet From Stardom is another summer success story: The backup singer documentary has earned a remarkable $4 million so far, and the jubilant hit is well-positioned for Oscar consideration down the line. Let's hope awards voters also remember the rapturously reviewed Before Midnight, which has taken home almost $8 million since May, a sum higher than either of the Ethan Hawke–Julie Delpy romances that preceded it.

What Didn't Work
Too embarrassed to buy your ticket to see Lindsay Lohan in The Canyons? Would you rather enjoy a porn star biopic like Lovelace in the privacy of your own home? You're not alone: The video-on-demand market has transformed the theatrical trajectory for indies boasting copious amounts of sex and violence, and that's where the real money will come in for films like Lovelace (which averaged a meager $1,564 screen average on its theatrical opening weekend), The Canyons (limping to $31,162 so far), and the ultraviolent Only God Forgives (which won't even make it to $1 million in theaters, falling well short of the $35 million earned by Drive, director Nicolas Winding Refn's previous Ryan Gosling vehicle). Studios keep their VOD figures close to the vest, but one thing is obvious: The VOD format is squeezing the life out of many indies that would have enjoyed a more lucrative theatrical run in years past. Is it even worth it to release these films to theaters anymore?

Last week, we pointed out how well female-fronted comedies have done at the big studio level this summer, but the picture wasn't quite as rosy in the indie sector. CBS Films initially planned a splashy wide release for its Aubrey Plaza sex comedy The To-Do List, but after a bout of cold feet, the studio slashed the theater count to 591 screens and ended up with a limp $3.5 million. Faring even worse was Kristen Wiig's Girl Most Likely; though Wiig leveraged her Bridesmaids success to get this passion project made, the movie formerly titled Imogene was met with poor reviews and grossed only $1.3 million. And then there was dark comedy Violet & Daisy, which seemed to have everything going for it on paper: The directorial debut of Oscar-winning screenwriter Geoffrey Fletcher (Precious), it teamed Saoirse Ronan and Alexis Bledel as teenage assassins and threw in costar James Gandolfini for good measure. Still, all that talent added up to a seriously anemic $17,186. Maybe girls with guns had already been done more lucratively in March's Spring Breakers?
What Should Have Done Better
Speaking of Spring Breakers, distributor A24 was no doubt hoping for comparable returns from its thematically similar Sofia Coppola crime caper The Bling Ring, but Bling made just $5.8 million, far less than the $14.1 million Spring Breakers took in three months prior. With its tabloid-skewing subject matter and Emma Watson's buzzy turn as a bad girl, this should have been catnip for young women, but perhaps the director's approach was just too arty for its mainstream target audience. As far as Coppola's films go, it's a figure more in line with her debut, 2000's The Virgin Suicides ($4.9 million), than it is with her biggest success Lost in Translation ($44.3 million in 2003), or even 2006's Marie Antoinette, which grossed a then-disappointing $15.9 million. If Coppola needs an auteur to commiserate with, maybe Pedro Almodóvar can lend her a shoulder: His sex comedy I'm So Excited! was heralded as a return to the ribald films he began his career with, but its box-office gross was barely a sliver of what his late-career dramas have brought in. At $1.27 million, I'm So Excited! is Almodóvar's least successful film in the United States since 1996's The Flower of My Secret.

And while you spent the summer complaining, "Where are all the good movies?" it turns out that there were four terrific entries that more of you should have seen. One of them, Sarah Polley's family-secret flick Stories We Tell, pulled in decent numbers for a documentary — $1.57 million — but deserved bigger breakout status. Two skillfully directed indies were both released on the same day, Zal Batmanglij's eco-thriller The East and Jordan Vogt-Roberts's clever coming-of-age comedy The Kings of Summer, but have only managed $2.27 million and $1.3 million, respectively, since May 31. And then there's Crystal Fairy. This wily little Michael Cera–Gaby Hoffman drug comedy got plenty of press and love, but only managed $167,081 at the box office. Were you unmoved by all those plaudits … or did you simply decide to catch it on VOD instead?