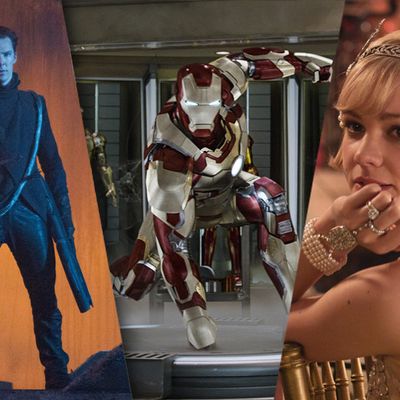 Well! Here we are, at the end of another loud, CGI-filled summer movie season. You know what the critics think (stop blowing everything up); you know what did well at the box office (movies that blow everything up). But how did the people judge this year's crop? Vulture sent hard-working interns Hilary Reid, Nick Robins-Early, Erica Schwiegershausen, Emily Farber, and Jenna Kagel to New York's Times Square and 125th Street for a 100-person Summer Movie Poll. Results below.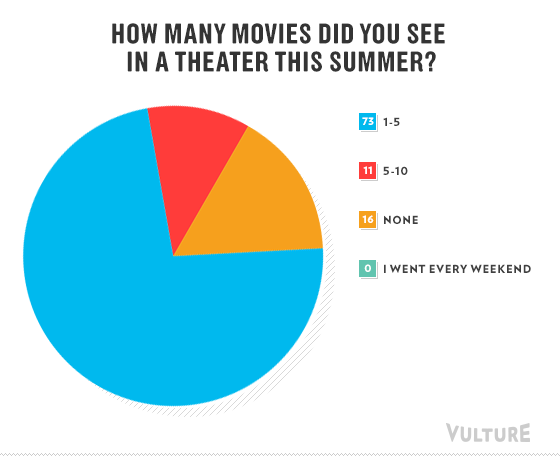 Some establishing demographic info: Most of our respondents were casual moviegoers, the type of people who will make an effort for a special movie (or for free A/C on really hot day). No movie diehards in this group.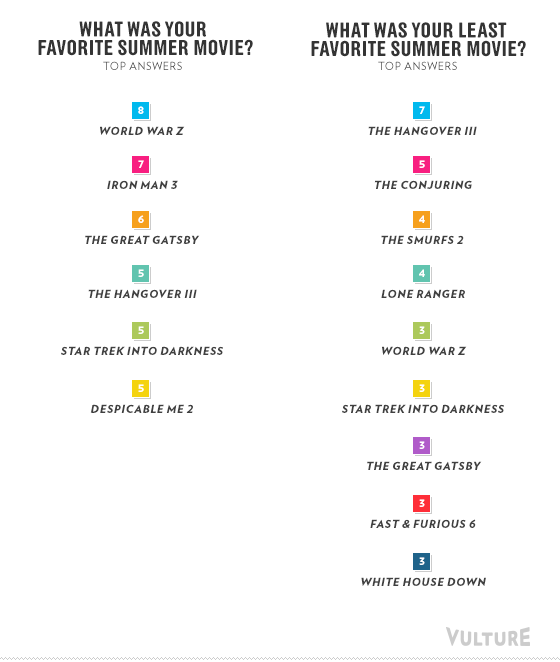 (Respondents were allowed to pick any movie released to a theater in summer 2013.) These are the most common responses, which line up pretty closely with the season's box-office successes. Noticeably absent: The Heat.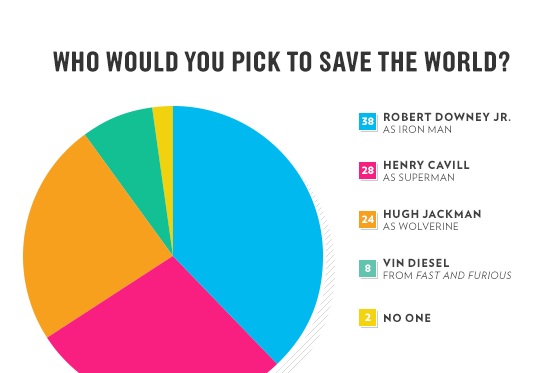 Unsurprisingly, Robert Downey Jr.'s Iron Man was the most popular superhero in theaters this summer. (Oddly, almost no one seemed to be Team Vin Diesel. Did everyone miss this video?)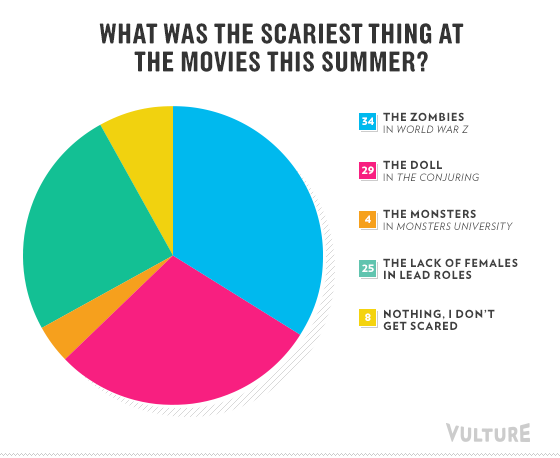 Zombies trump misogyny, but just barely.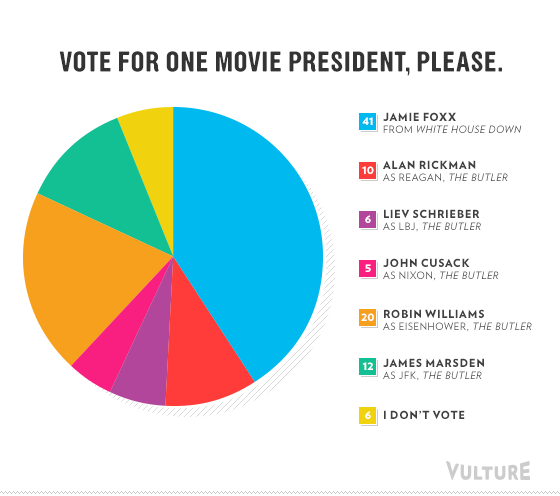 The question is a little unfair, since The Butler had to split its vote six ways. But surprise! Robin Williams was everyone's favorite president in The Butler.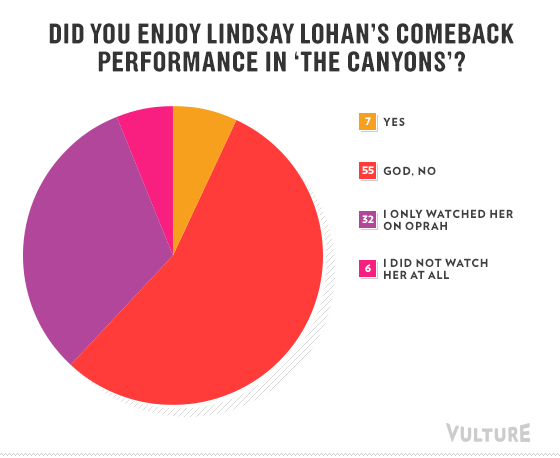 55 percent of our respondents claim to have seen The Canyons. This seems unlikely, so we will assume that some of the answers were based on that New York Times Magazine article (or Us Weekly, probably).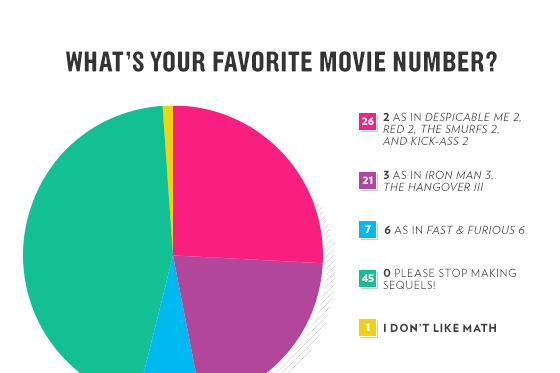 The people have spoken! (Hollywood will almost certainly not listen.)