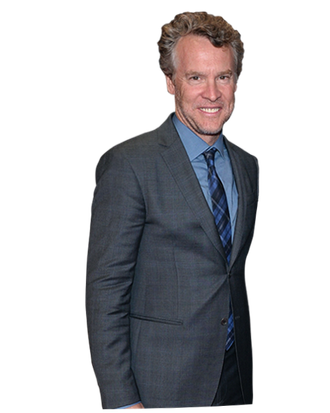 Photo: Alberto E. Rodriguez/Getty Images for ESPY
Every good soap needs a few good trainwreck characters. Luckily, The O.C. was lousy with them, none more likeable than Marissa Cooper's frequently smiling, occasionally sobbing, and perpetually financially imprudent father, Jimmy, who was so nicely portrayed by Tate Donovan. As part of our week-long celebration of The O.C.'s ten-year anniversary, Vulture caught up with Donovan to get his take on that charmed first season when he was a series regular, his lasting legacy as a horrible TV parent, and what it was like returning to direct his younger costars.
What got you interested in The O.C.?
I got the script and there was a really good director attached, Doug Liman. I thought that was kind of interesting. I wondered why Doug Liman was doing a show about teenagers in Orange County. But I dug the character, too. I thought it was interesting to show a guy who was not the most savory of characters. He's lost all of his money. He was the greedy guy who'd been handed everything his whole life and now had lost it.
And he's been named one of TV's worst dads. Congratulations.
I was so happy when I saw that. We were shooting the show, and it starts to air, and my sister, who is the mother of three teenagers, calls me up and goes, "You know, you're the worst dad of all time. You're such a terrible father I can't believe it." And I go, "Really? I am?" And so I go up to [O.C. executive producers] Josh [Schwartz] and Stephanie [Savage] and say, "I'm a really bad dad," and they're like, "No, you're not, you're a great dad!" They were 27 years old, though, [and didn't know that] I was not a great dad. I was letting my kid do whatever she wants. I left her drunk on the steps. What kinds of parents don't notice their daughter is drunk and passed out? I kept telling them I was a bad father and they said, "No, no." Ten years later I'm on this list [of bad TV dads] and I feel vindicated. I sent them the list and, ten years later, they're still in denial about it. They still think he's a great dad. Josh is a father now and he still doesn't know!
When you were shooting the pilot, was there a sense on the set that the show was going to be a big deal?
It was pretty much like every other set. It wasn't like we knew we were going to be in a hit or part of some sort of cultural shift. We were just going along, and I don't think we really understood it until it came out. The cool thing about it was all sorts of ages were into it; it wasn't just kids. I think [the adults on the show] all thought, "Oh, this is going to be like 90210 — for kids." It was kind of nice that people our age and older were into it.
Do you remember when you realized that the show was a hit?
No, I don't. [Laughs] You don't really ever go, "Oh, wow, this is a hit." It sort of creeps up on you. It's a big ensemble cast. I also left the show as a regular after the first season and the big hit quality came later. In the first season, people were still finding out about us.
Have you stayed close with anyone from the show?
I've seen Peter [Gallagher] most of all, and I've seen Mindy [aka Melinda Clarke] a couple of times. I actually played volleyball with Ben [McKenzie] on the beach a couple of months ago.
Wait — randomly?
No. I play beach volleyball with a group of guys on Saturdays and he happened to come a couple times with a mutual friend. It was great.
And you've worked with Josh and Stephanie on other things, right?
Yeah. The greatest thing to come out of The O.C. for me was I got a chance to direct. I had a small part — I worked one day a week, and that's not enough for me. But I couldn't really go anywhere, so I was kind of bored. So I started shadowing the directors and eventually they gave me [season three's "The Game Plan"] episode to direct. It went really well and started my directing career, which has been one of the most enjoyable and fun parts of my life. I'm so indebted to those people.
Some of the younger cast members had become famous after season one. What was it like to come back and direct them?
Umm, well. [Laughs]
It's ten years later. Come on, you can tell me.
By the time I started to direct, the kids on the show had developed a really bad attitude. They just didn't want to be doing the show anymore. It was pretty tough; they were very tough to work with. The adults were all fantastic, total pros. But you know how it is with young actors — and I know because I was one of them once. When you achieve a certain amount of success, you want to be doing something else. I mean, one of them turned to me and said, "This show is ruining my film career," and he had never done a film before. You just can't help but sort of think that your life and your career are going to go straight up, up, up. So they were very difficult.
Do fans still come up to you to talk about The O.C.?
Literally this morning when I was getting on a plane, a guy came up to me and told me he loved me from The O.C. It's hysterical. When it was on, people didn't like to admit they were watching it, especially guys. Guys were like, "My girlfriend watches your show." It's like, "Oh, yeah? Then how do you know it was me?" Now people are far more willing to confess they actually watched the show and totally dug it.