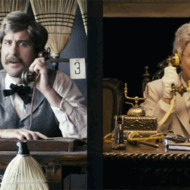 Drunk History, which recently ended its first season on Comedy Central, was made for the GIF age. Every episode featured a different hip comedian or actor mugging it up as one of history's most famous and notorious personalities, so it was only right that we preserve them for, well, history.
Episode 1, San Francisco: Bob Odenkirk as President Nixon and Jack McBrayer as agreeable Chief of Staff H.R. Haldeman.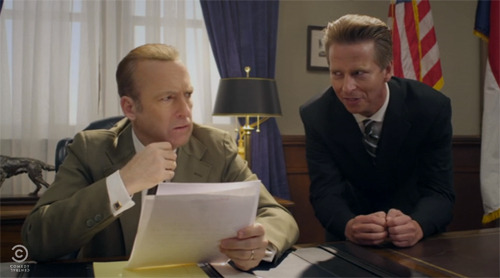 Also, Jack Black as Bureau of Narcotics and Dangerous Drugs badge holder Elvis Presley.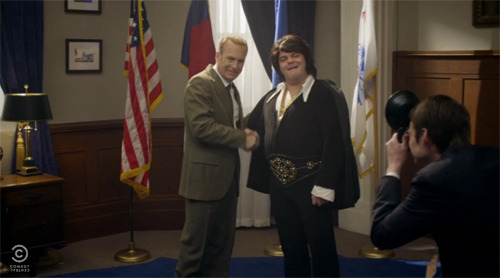 Episode 2, Chicago: Adam Scott as Lincoln assassin John Wilkes Booth and Will Forte as his blinky actor brother, Edwin Booth.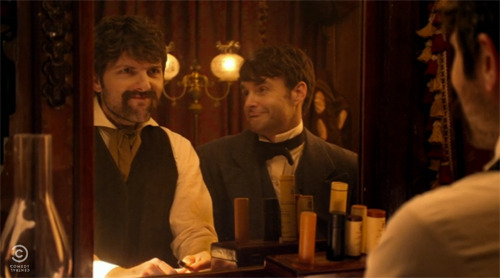 Episode 3, Atlanta: Bill Hader as Coca-Cola inventor John Pemberton.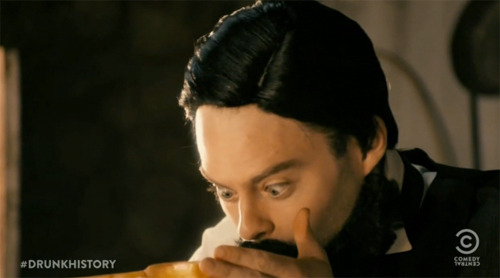 Also, Jason Ritter as Ku Klux Klan infiltrator Stetson Kennedy (giving Matt Walsh the secret fishy handshake) and Kevin Nealon as the KKK's Grand Dragon.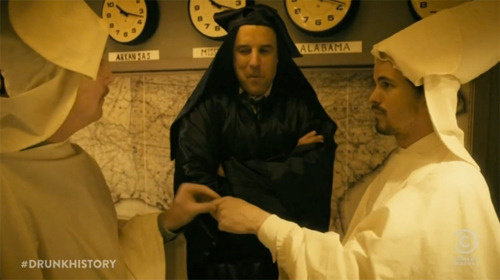 Episode 4, Boston: Winona Ryder, as Quaker martyr Mary Dyer, showing what she learned from Beetlejuice about acting while dead.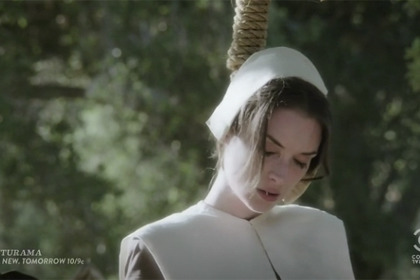 Chris Parnell as King Charles II.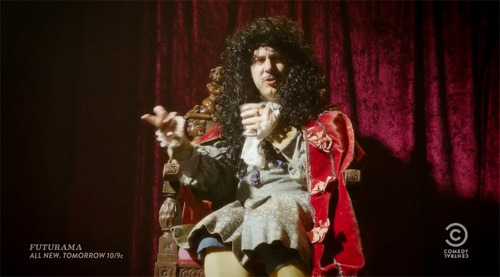 And don't forget Nick Offerman as Boston's greatest arsonist Johnny Cool and Connie Britton as his wife, Patricia Shaheen.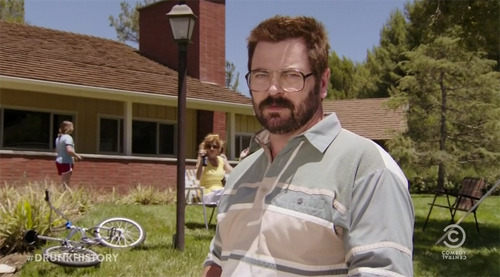 Episode 5, San Francisco: Kristen Wiig as kidnapped heiress Patty Hearst. (Terry Crews behind her as a Symbionese Liberation Front cohort.)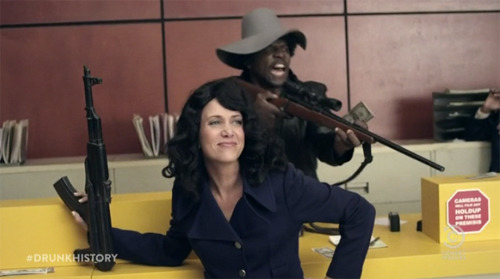 Episode 6, Detroit: Brothers Luke and Owen Wilson as brothers (and Corn Flake inventors) Will Keith Kellogg and John Harvey Kellogg.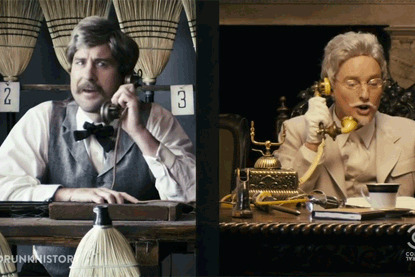 And Jason Schwartzman as automobile safety activist Ralph Nader.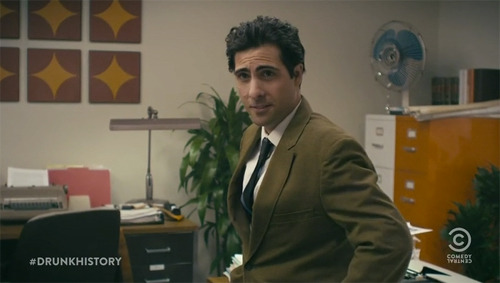 And Ken Marino as illusionist Harry Houdini.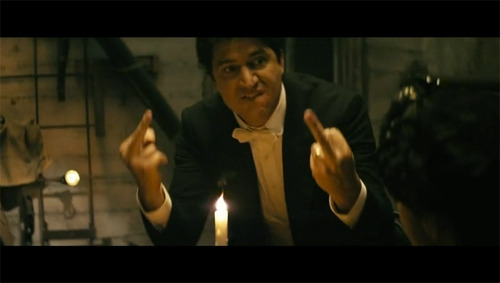 Episode 7, Nashville: Tony Hale and Taran Killam as explorers Lewis and Clark, and Aubrey Plaza as their interpreter and guide, Sacagawea.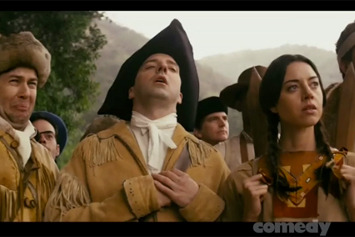 Bradley Whitford as Scopes Trial lawyer William Jennings Bryan.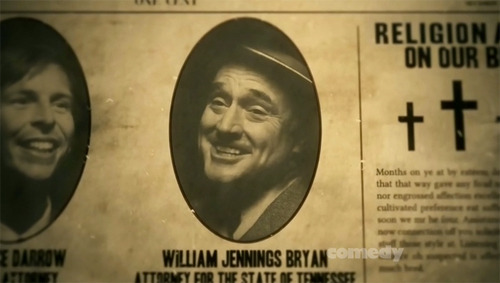 Episode 8, The Wild West: Horatio Sanz as Mexican General Antonio López de Santa Anna.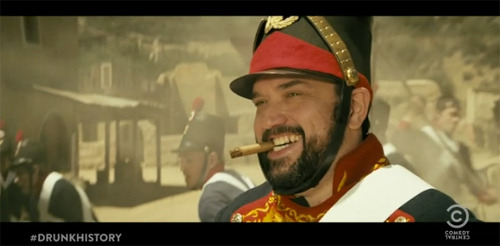 And Jake Johnson as Alamo defender William B. Travis.