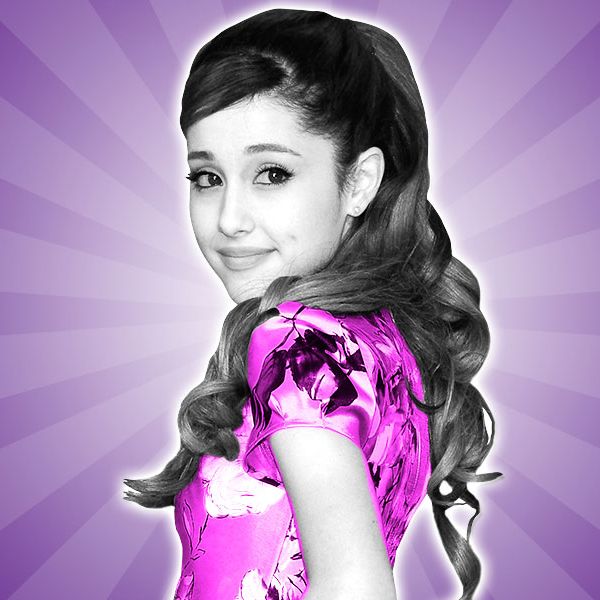 Photo: Maya Robinson and Photo: Jamie McCarthy/Getty Images for MTV
This week marks the release of Yours Truly, the debut album from 20-year-old Nickelodeon star turned R&B singer Ariana Grande. Perhaps you have heard "The Way" and wondered, Who is that Mariah Carey–like tween singing with Mac Miller? Perhaps you watched the VMAs red carpet and thought, I am too old to tell these child star singers apart. You are not! You are young at heart, and you can still keep up. But we have gone ahead and answered some of your Ariana Grande questions, just in case.
Is it Ariana Grande (silent e) or Ariana Grand-e?
Grand-e. Here, let the Today show anchors demonstrate:
Are you sure that's her and not Mariah Carey singing on "The Way"?
Yes, though you are not the first person to ask that question. Basically every review of the song and/or Yours Truly invokes Mimi, which is easy to understand once Ariana starts doing the crazy-high melismas. (See also: "Baby I" and "Daydreamin'.")
Okay, but how am I supposed to tell her apart from all the other Disney singers?
Well, first of all, she's a Nickelodeon star, not Disney. She was on Victorious and just began a spinoff called Sam & Cat.
That is not really much of a distinction to me.
Fair enough. Here's the breakdown: Selena Gomez dated Justin Bieber and sings that "Come and Get It" na-na-na song; Demi Lovato hosted X Factor and does inspirational stuff; and Ariana Grande is like the Carly Rae Jepsen of R&B. (Grande is even repped by Scooter Braun, who managed Jepsen, Bieber, and second-tier British boy band the Wanted.)
Can she sing as high as Mariah?
No. But she has a four-octave range and goes all the way to E7, which is not too shabby.
Can she sing "All I Want for Christmas Is You," at least?
She is trying to be Mariah. Of course she can:
Did you just want an excuse to listen to "All I Want for Christmas Is You" in September?
Fine, yes.
Can she imitate anyone else, or just Mariah?
She's a theater kid. (Grande had a role in 13 on Broadway.) Of course she can do impressions! Here is Ariana doing Ariel, Britney, Shakira, and a lamb, among others.
Has Mariah said anything about her yet?
No, come on. Mariah is our greatest living diva; she's not going to make room for anyone.
Okay, I'm almost overloaded here. Is there anything else I should know?
The Spanglish version of "The Way" is pretty good. And that key change on "Baby I"? This album is fun! Don't fight it!