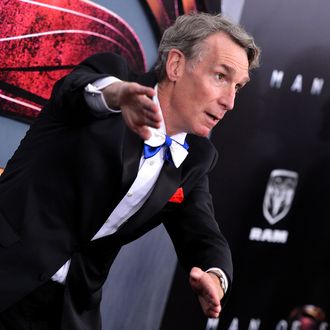 Scientist Bill Nye attends the "Man Of Steel" world premiere at Alice Tully Hall at Lincoln Center on June 10, 2013 in New York City.
Photo: Stephen Lovekin/Getty Images
Also on this year's lineup: Snooki, Valerie Harper, Elizabeth "I'm So Excited" Berkley, Amber Riley, Keyshawn Johnson (if you read that as Kreayshawn for a second, you're not alone), Corbin Bleu, Leah Remini, Christina Milian, Brant Daugherty, Jack Osbourne, and Bill Engvall. But yeah, Science Guy is the big get here. Do a science dance!