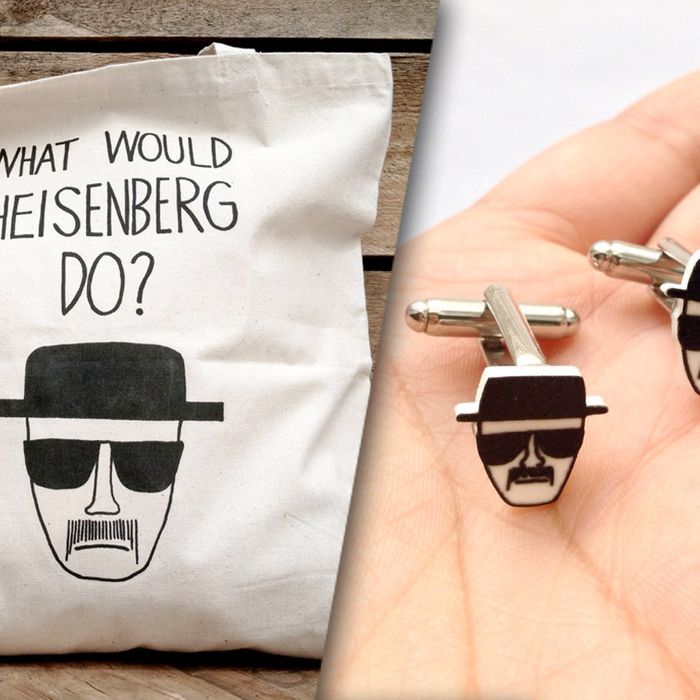 Photo: Gnarlyink/Etsy; SleepyMountain/Etsy
You're goddamn right these are the best-looking crafts on Etsy. Sorry, after collecting all these Heisenberg-inspired tsotchkes, we're a bit caught up in the Heisenberg attitude. But for those of you inspired by the Breaking Bad kingpin's no-nonsense sensibility, here's exactly how you get people around you to tread lightly: Channel Walter White's evil alter ego with an array of whimsical crafts that feature the iconic be-hatted sketch.
The World's Most Threatening Earrings:
Or, if your ears aren't pierced and/or you wear suits, cufflinks: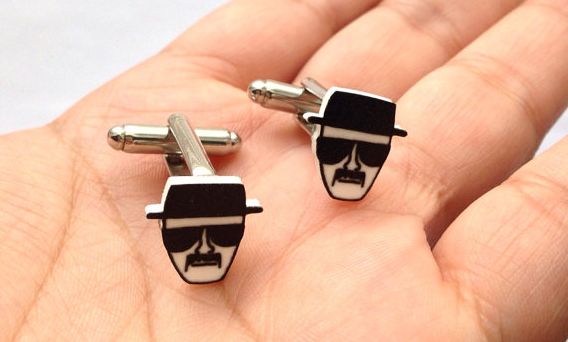 Throw a surprise party! A scary one:
Or hang this warning in your kitchen, right next to the good plates:
Send your kid off to school with a reference no child in her class should understand (and one that might make her teacher very happy — or worried):
Is your dog named Walt? Walt Jr.? Psycho Todd? (Now, that's a good name for a dog.) This is the dog tag for you:
For when you're working at a coffee shop and you want that outlet all to yourself:
For keeping Heisenberg close to your heart:
And just in case that doesn't send enough of a meth-age for you …:
How about something like this instead of putting meth under your Christmas tree?
What Would Heisenberg Do? (Kill someone, probably. But here's a tote bag!)
This is a Heisenberg-themed "Pysanka," a Ukrainian Easter egg:
Keep your beer cold with this terrifying koozie:
Class up any outfit with an engraved Heisenbrooch:
And last, but certainly not least, ensure your cat will win every raccoon battle by putting this tiny Heisenberg hat on his head. How you get the hat on your cat's head is your business. Tread lightly.