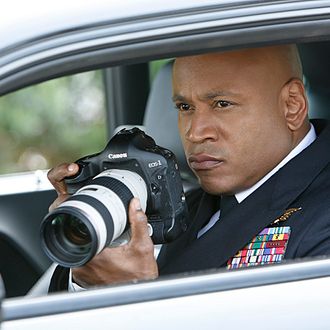 "Purity" – Pictured: LL COOL J (Special Agent Sam Hanna). When cyanide in a communal water jug lethally poisons a lieutenant and leaves a Navy pilot in serious condition, the NCIS: LA team investigates whether this is an isolated incident or an early test for large-scale water contamination, on NCIS: LOS ANGELES, Tuesday, April 9 (9:00-10:01 PM, ET/PT) on the CBS Television Network. Photo: Cliff Lipson/CBS ©2013 CBS Broadcasting, Inc. All Rights Reserved.
Photo: Cliff Lipson/CBS
It seems an inevitable fact of life that seasons will pass, babies will be born, and CBS will come up with another spin-off. Though they may have fooled us for a time with all the new shows they have lined up this coming season, it seems the network decided against changing up its AARP-friendly programming. Variety reports the Eye is giving us NCIS: New Orleans because NOLA, "with its debauchery and party scene, is a magnet for military personnel on leave and the trouble that comes with all the off-duty fun." And clearly Americans love spending their free time keeping up with the Naval Criminal Investigative Service.