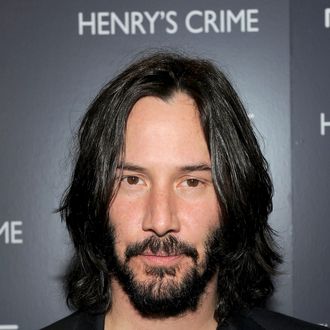 The former Constantine.
Photo: Larry Busacca/2011 Getty Images
Agents of S.H.I.E.L.D.'s wildly successful premiere ratings (not to mention its unprecedented social success) all but ensured that future seasons would continue to bring superheroes to the small screen. The trend is already underway, with DC Comics' Constantine being adapted for TV at NBC. The reluctant supernatural detective was formerly portrayed on the big screen by Keanu Reeves. This time around, the script order falls on Da Vinci's Demons showrunner David S. Goyer and The Mentalist executive producer Daniel Cerone – news that comes just one day after Gotham got a straight to series pickup from Fox with Cerone's Mentalist colleague Bruno Heller at the helm.