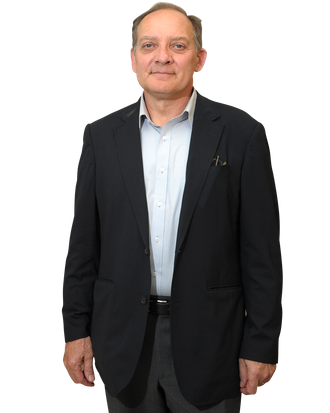 Zach Grenier.
Photo: Getty Images
Over the summer, Zach Grenier was finally made a series regular on The Good Wife, where he plays bulldog equity partner David Lee. He'll be caught up in the civil war brewing inside Lockhart Gardner, which is apparently going to be so explosive, Grenier compares it to the Big Bang. Vulture caught up with the veteran actor, who next stars in the remake of RoboCop, to talk about his expanded Good Wife duties (show returns Sunday at 9 p.m. on CBS), kicking it with Gary Oldman, and the return of 24. Pardon the interruptions from his dog.
Congrats! More David Lee is a good thing.
Yeah, it was a nice big summer present. I was practically a foster child over there, then I got my adoption papers. I didn't see it coming. I actually was planning to play Friar Laurence in Romeo and Juliet starting in the fall Off Broadway, and when this came along of course I couldn't do that.
What does it mean going forward for David? 
He's very, very much involved in the shake-up in his devious and wonderful way. He cuts through everything to make sure he's still standing at the end. It's tricky, though, you have to be careful with a character like him. You don't want to know too much about him. You want him to remain a bit mysterious, like, what is his private life? You really don't know what's going on with him, although, we did meet his niece once, didn't we.
I was upset that arc was so short.
I was so sad she decided to have the baby. I read that and said, "Aw, c'mon, we could have been a great team!"
So assuming he finds out eventually, how does David take the news that Alicia and Cary are leaving?
Well, he doesn't take it lightly. It's sort of like a Spielberg movie. There are the good guys and the bad guys, and there really isn't anybody in between in his mind. You're for me or against me, and if you're against me, you're in big trouble because I will use every ounce of my power to bring you down. One thing Robert King told me is that there's a little NSA going on with him. And I'm telling you, this season is so action-packed. This one really shakes everybody's world up. It's an earthquake. No house is safe. Everybody finds out what their foundations are made of.
Graham Phillips tweeted that the fifth episode this season would be The Good Wife's Red Wedding.
Now I'm showing my ignorance — the Red Wedding?
It's a Game of Thrones reference referring to a very bloody surprise.
Oh, oh, yeah. Well, there's a lot of blood on the floor in the fifth episode. Everything leads up to it. Imagine what takes place when a star is unstable, the kind of destruction that happens. I'm coming up with astronomical metaphors now. The Big Bang. It's that huge what happens. A couple of universes get created.
Why do you think David got into family law?
He saw the money, but he also saw the drama of it. I think he might have started out going for the obvious, tax law or something. But then he discovered how utterly boring that could be. With family law, you can really crawl into people's brains and you find them at their most vulnerable. He has a thing for drama.
That time he was dressed for H.M.S. Pinafore …
I laughed very hard when I read that. It's so right for him. He is a bit of a drama queen. Of course he'd be at a performance of a Gilbert and Sullivan show.
I know you shot it a while ago, but how did filming on RoboCop go?
It was great. I remember seeing the original and thinking what an incredible cross it was between the drama and the humor of it. It was just this incredible little film. This one is not that film. It's a reconsideration of it, but it's much more global … [He pauses.] Oh my dear. My old dog is trying to get up an old rickety stair … Yay, you made it! Sorry! Everything's okay over here. She made it! Sorry, yeah, I had great moments with Gary Oldman. I've always wanted to meet him. We both played Beethoven.
That's right. You were nominated for a Tony for it. Did you and Gary talk about that?
Yeah! We played very different versions of Beethoven. He's just a fascinating guy. And he's obsessed with ukuleles. He'd sit in front of his trailer and play the ukulele all day. He's got fifteen different ukuleles. He knows a lot about them. I asked him to play one of the 33 Variations, but he couldn't do it.
Speaking of 33 Variations, have you been watching your co-star Jane Fonda on The Newsroom? 
You know, I hate to say it, but I don't watch much; my wife and I have breakfast to Turner Classic Movies. I haven't seen it and I feel bad about that. When I'm not working, I spend a lot of time restoring on my house. I'm a carpenter, too, and I've been working on a deck and renovating the kitchen. [The sound of a crash in the background.] Well, now she just fell down the stairs.
Oh no!
No, she's okay. She's a tough dog. It's sort of like the Home for Geriatric Animals here. We've got two old dogs and three old cats. Everybody's sort of on wobbly legs. A deaf cat will run into a dog and the dog will be so confused. It won't know from where he got smacked. It's probably the kind of thing that happens in nursing homes all the time. I'm looking at my 19-year-old cat here who's completely asleep. Everyone's very happy.
Even though you don't watch much TV, any thoughts on 24 coming back?
Creepy Carl! Hell, I want Carl to come back, too. We need to make that happen.