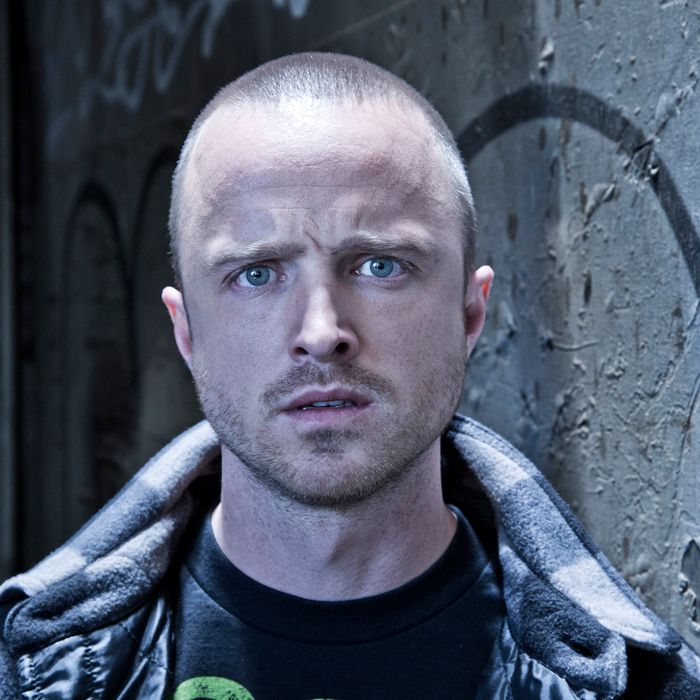 Jesse Pinkman (Aaron Paul) - Breaking Bad _Season 5 - Photo Credit: Frank Ockenfels/AMC
Photo: Frank Ockenfels/AMC
It's hard to be a television fan in the Internet Age, what with all those nasty spoilers floating around on Twitter and Facebook. But there is some good — like supercuts! Breaking Bad, a show that is full of callbacks and stylistic repeats, is the perfect subject for these video mash-ups. Here are the Internet's ten best:
First, and perhaps the most crucial, is Jesse Pinkman's "bitches." All of them.
(But don't forget about "Yo!")
With too many bitches and yos, you're bound to piss someone off. That someone was Walt, again and again.
That is, when he wasn't freaking out himself:
Is there a lighter side here? Well, someone cut together Walt "singing" Frank Sinatra's "My Way."
And even sillier? R. Kelly's "Ignition (Remix)."
But that's not to say Breaking Bad didn't have its poignant moments. Here are Mike Ehrmantraut's (R.I.P.!) wisest moments. A true mentor:
Even skeezy lawyer Saul Goodman had some good advice to give:
And finally, two supercuts that honor the show's often beautiful filmmaking technique. First, POV shots:
And "Breaking Bad From Below":