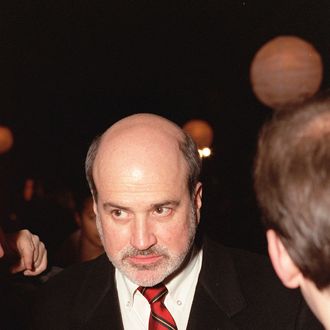 Photo: BEImages/THIS COPYRIGHTED IMAGE MUST NOT BE USED WITHOUT PERMISSION
Back in July, Seven Seas Partnership sued Sycamore Pictures for Terrence Malick* allegedly not delivering his planned galactic masterpiece Voyage of Time and generally procrastinating on the whole project, one in which the London-based production company had invested $3 million. Now, Malick's own Sycamore Pictures is countersuing, in a federal complaint that states that not only did they meet every agreed-upon milestone (leaving Seven Seas' complaints "completely without merit") but also that it's possible the trumped-up claims against them are "a pretext for the fact that [SSPL] either ran out of, or never had, the funds necessary to meet its financing obligations under the Agreement … " considering the money invested was only a fraction of $9.3 million Sycamore said it was supposed to get.
In light of all the fighting, Deadline suggests we should expect a lot more filings to come, which is is quite alright considering the legal paperwork is the only way we've been able to find out about the notoriously elusive Malick's work up til now. Details surrounding the film are still vague but thus far, we know the 3,300 minutes of raw footage and several hundred pre-visual effects shots were filmed internationally over 175 shooting days and cover man's ascent in the universe as narrated by Brad Pitt (and maybe others). We'll just have to wait for the next countersuit to find out more.
*The article has been updated to show that Seven Seas Partnership originally sued Terrence production company Sycamore Pictures and not Malick himself. A representative for the director called the matter "a very sensitive subject."