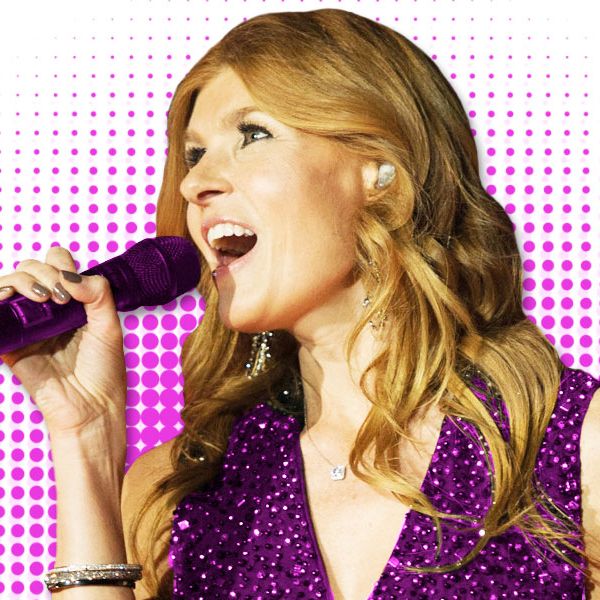 Photo: Maya Robinson and Photo by ABC
Over the course of Nashville's first season, there were things that worked (the music, Juliette) and things that didn't (Dante, Outlaw Gunnar). And if the finale felt like a fiery story line pileup — including no less than a surprise pregnancy, a proposal, a funeral, an awards ceremony, and a slow-mo car crash — that was kind of intentional. Series executive producer Callie Khouri tells us it was time to, if not burn the whole house down, reboot and refocus. (Rayna, for one, will be a less tossed-around ninny when it comes to men.) On the occasion of Nashville's return (tonight at 10 p.m. on ABC), Vulture got ahold of Khouri as she was prepping the sixth episode of season two to discuss her new game plan and lessons learned.
What were you hoping to do with the finale, which had so, so many cliff-hangers?
We just wanted to pick up all the cards and throw them up in the air, because our first season was an experiment in a way. It's such a big show to do, between the music and the number of characters we have. We learn as we go which stories people really like and which stories they weren't as interested in. At the end of the season, I really wanted to reset Rayna and Deacon in a way that just made it even more impossible than it was when we started.
What were some of the other big takeaways from the first season?
Well, sadly, I don't think people were as interested in the political side of the story, which we would've loved to have gotten into more because Nashville is such a character in and of itself. Political stories in general are tough. They just don't appeal to as wide an audience. That was a little bit of an "Okay, well, now we know." Then there was Avery. When I originally conceived him, he was just much more of a jerk, but I just became personally so uncomfortable putting Jonathan Jackson constantly in the position of being this absolute dick. I mean, he is so talented. People have not yet seen just how talented he is. So I was like, "Guys, we've got to pull back on this." He's just too good a guy. We made Avery learn a life lesson that turns him into a much more humane kind of character. It's been really interesting, seeing how far you can take a character into negative territory, like we did with Juliette, and still have them be totally relatable or sympathetic.
At ABC's Press Tour this summer, the head of entertainment for the network Paul Lee said Rayna would "really drive the plot" this season. Did you feel she had been sidelined last year?
We just let one thing happen to her after another. She was more like the typical heroine who's just going along, trying to be the good person and be everything to everyone, and one thing after another would happen, and she would just have to respond to it. This season, she's more actively pursuing her goals than she was in the last. She's got her own label now, so she's definitely much more into the business side of her career and she ends up having to live by her wits quite a bit. She goes up against some pretty tough people, and is in the position of being responsible, not just for her own career, but for others' too.
Going back to what you said about resetting Rayna and Deacon, was that to give her love life a makeover as well?
There are definitely romantic entanglements, but I don't know exactly yet if that's what it is. The whole thing going on with Maddie having found out Deacon is her dad is its own set of challenges. We've got Oliver Hudson, who comes in because the record label she is signed to is bought by a big conglomerate, and he is the guy who's brought in as the marketing guy to revamp the entire thing. Oliver, as an actor, is so incredibly charming that obviously it would be difficult for them not to have some chemistry. At the same time, there's going to be a little bit of head-butting there because of his position.
Paul Lee also said that the rivalry between Rayna and Juliette is "really coming to a head." Why is that antagonistic relationship important to keep up as is?
Certainly, it continues. They just have very different worldviews and different concerns, and yet, they've developed kind of a grudging respect for each other. It's not a catty thing. They're fighting for limited spots in the business. There's just not that many places at the top, and so they're constantly thrown into each other's orbit in a way that makes it really difficult for either one of them to be particularly magnanimous about it. Hayden, Connie, me, [showrunner] Dee Johnson, all of us feel like you've seen it a million times: the two women who are rivals in a way that's just not realistic. If we're going to have rivals, we want it to be over something real, and not just be that they have lousy personalities.
You've made Chris Carmack, who plays the closeted country singer Will Lexington, a series regular. You don't hear a lot about gay country singers.
You really don't. But it is something that I think is a real thing, but it's not something I've seen before in the country music world. There are always rumors about people and stuff like that, and I always think, along with everybody else here, God, if that's the truth, that there are people who are just going, "I can't come out because my career will be over," that is just so sad. I thought it would be interesting to watch somebody have to negotiate that world and make that choice as to whether or not they can be themselves and be a big star.
T-Bone Burnett isn't working on the show this season, and when we last spoke, he seemed pretty integral to pulling in songs. How have things changed on the music front without him?
Actually, it's fine. Buddy Miller stepped in, and he and Buddy had worked together quite a bit last season too. Buddy was totally, completely in the loop musically, and it's been a very natural transition. He and T-Bone have worked together on so many projects before, and we had never planned on having T-Bone for more than one season. It would have been nice, but he is off doing fifteen other things. We would never have been able to make it work. With him, it was just getting the thing up and running and getting everyone comfortable, and certainly, he's accomplished all of that and more. Buddy has just picked up the reins while T-Bone runs off and does every other movie and show.