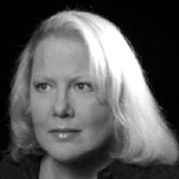 It's not just a rumor anymore: Hollywood reputation-destroyer and news-breaker Nikki Finke is trying to liberate Deadline.com from Penske Media, which added Variety to its catalog a year ago. "Jay Penske shared my vision of what Deadline could be, [but] now circumstances have changed with the addition of Variety and the issue is whether this shared vision is still intact," Finke tells The Wall Street Journal. "One of the most noble things Jay Penske could ever do would be to give me back Deadline." (Noble!) A spokesperson for Penske emailed the WSJ a flat reply: "We are very pleased with the overwhelming success of the Variety business since our acquisition, as well as Deadline.com's continued growth of audience and revenue." Penske also has "every intent to continue … our contractual relationship with Ms. Finke through the end of her term." Which goes until 2016.
"I have confidence that no matter what happens, Jay and I can reach an amicable solution to all of this," Finke says. If the contract can't be escaped, Finke is looking into getting a financial backer to assist her in purchasing Deadline from Penske. If that doesn't work out, the NikkiFinke.com plan is still an option — that site "would fill a different need for the Hollywood community" than Deadline, Finke says.
And how's the Variety/Deadline thing going, anyway? "It is exactly the same between the two publications as before we were bought," a Variety employee tells the WSJ. Finke's unsurprisingly not into it, though: "It is very clear that [Deadline's] specialty is breaking news. I would like to see Variety's specialty be analysis and commentary." Which frees NikkiFinke.com up to exclusively feature rants and the snarkiest live-blogs of award shows ever.