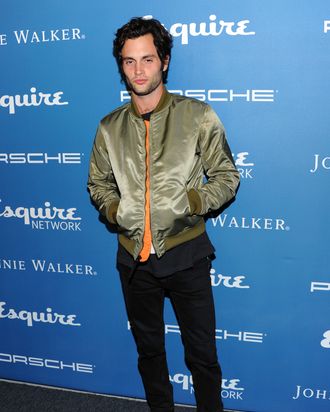 Are you looking to improve your sex life? Let Penn Badgley help. At Esquire's 80th anniversary party last night, we asked him what the best advice he ever got from a men's magazine was, and he had this to say:
Badgley: From a men's magazine? The best advice? Um … hold on. I have a good answer here. Hold on. The best advice I ever got from a men's magazine. [Looks at publicist.] Can I?
Publicist: Yes. Go. This is definitely rated R or X.
Badgley: Don't come first? [Laughs.] I just want to be clear: I didn't need a men's magazine to tell me that.
Amen, Penn Badgley.