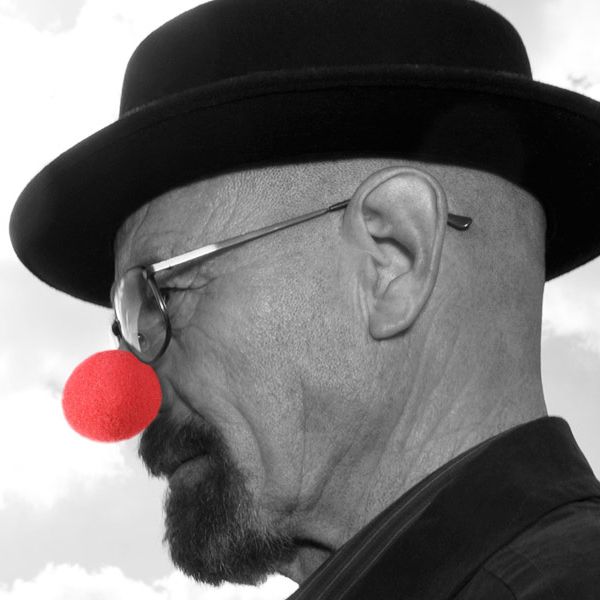 Photo: Maya Robinson and Frank Ockenfels/AMC
This week, as the clock counts down on Breaking Bad, Vulture has heard from superfan Damon Lindelof, who explained how Heisenberg was like Batman, and former cast member Krysten Ritter, who is still rooting for Walt. We also reached out to another fan of the show, The Good Wife executive producer Robert King, to ask him to reflect on the show's end. He wrote back to say that he'll miss all the … laughs.
David Chase once said The Sopranos was "ambiguous to the point where, to this day, I'm not really sure whether it was a drama or a comedy." The same, to me, is doubly true of Breaking Bad. It's a funny show. Sometimes laugh-out-loud funny. And, to me, that's what separates it and The Sopranos from the monochromatic "bad men in bad times" shows that plague us.
At a certain point with Breaking Bad, you just end up listing your favorite moments, and there's nothing wrong with that: just step back and let Vince Gilligan and his writers do the work for you. My favorite comic moment is still Skyler and Walter at a high school D.A.R.E. conference where Walter reaches under the table between a stunned Skyler's legs to masturbate her. But there's also the perfectly farcical confluence of misunderstandings when Skyler thinks that Walt is using marijuana, and Marie misunderstands her concerns, thinking Walt Jr. is using marijuana; and she then convinces Hank to scare an oblivious Junior straight by taking him to the Crystal Palace where Hank covers for Junior's disability by telling an addict he's an injured football star. And yes, the best way to tell that sequence is in a run-on sentence.
Breaking Bad will be missed for many reasons, but, for me, it's the jokes. All the other "bad men" shows might have a character using a magnetic car bomb, but they would never have him get the bomb stuck to an elevator door. They might have the bad man hiding out in the woods, but they'd never leave him with two copies of Mr. Magorium's Wonder Emporium. Good-bye, Breaking Bad. Thanks for the laughs.