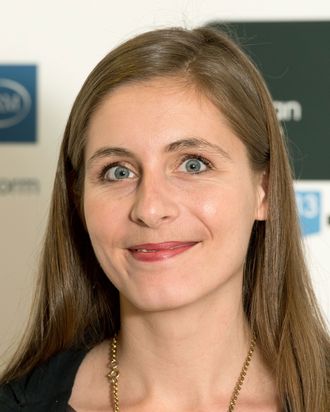 New Zealand author Eleanor Catton poses during a photo call for shortlisted Man Booker Prize 2013 authors at the Southbank Centre in London, on October 13, 2013, ahead of announcing the winner on October 15.
Photo: Leon Neal/AFP/Getty Images
She is the youngest winner in the prize's history, and only the second author from New Zealand. Meanwhile, her 832-page book, The Luminaries, is the longest novel ever to win. Eleanor Catton is making history all over the U.K. tonight.