Each week, American Horror Story manages to add a new layer of craziness atop its already perverted foundation. But since this is a show that gave Anne Frank a frontal lobotomy last season, the antes need to be upped with regularity. If you're watching this at home and not yelling, "WHAT THE FUUUUCK!" at your television, I don't know what to tell you. This week's episode was particularly insane, too. Let us reflect on its five most WTF moments.
[Obvious warning: major spoilers ahead.]
5. TROPHY KILL
What happened? We learned that Kyle's mother had been molesting him before the tragic bus accident, so when he was brought back from the dead as Zombie Kyle, he murdered her with a trophy.
OMG WHAT?!? Yeah, and his mother was Mare Winningham with a labret piercing.
Was it scary? Totally! Labret piercings are awful.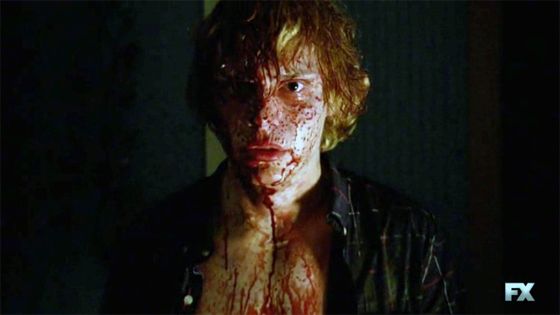 4. MINOTAUR OF LOVE
What happened? Queenie might have had sex with Marie Laveau's Minotaur man.
OMG WHAT?!? It's unclear how their "romance" concluded, but Queenie masturbated in front of him, and things went pretty weird from there.
Was it scary? Yes. (But why can't that poor guy just take the bull's head off of his own head at this point?)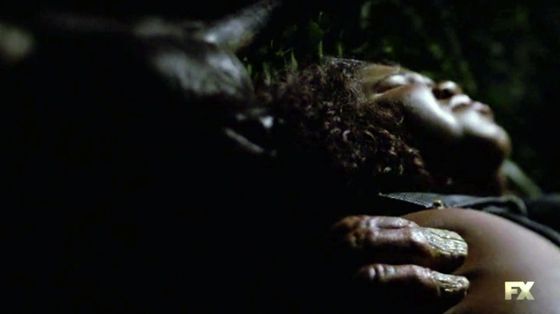 3. "JAM" JAR
What happened? There was a jar of jizz.
OMG WHAT?!? In an imaginary fertility ceremony, Laveau had Cordelia Foxx bring a jam jar of her husband Hank's spunk.
Was it scary? Not really — mostly just hilarious. Did you see them throw it into the fire? What a waste of finely crafted artisanal semen. Could've sold that at a flea market. Business opportunity wasted!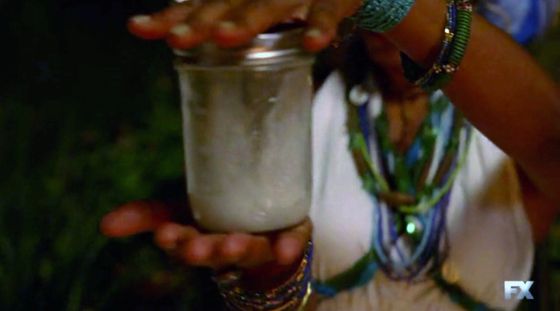 See? (You're welcome!)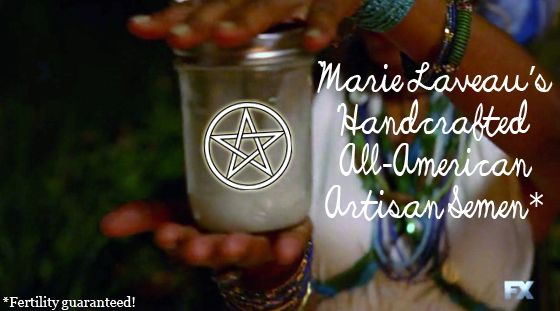 2. THROAT CROP
What happened? Fiona killed Madison.
OMG WHAT?!? Witch Fiona discovered that Madison was most likely next in line to be "the Supreme," slowing sucking Fiona's powers and eventually taking her spot as Top Witch.
Was it scary? Yes. (Will Madison come back from the dead? Duh.)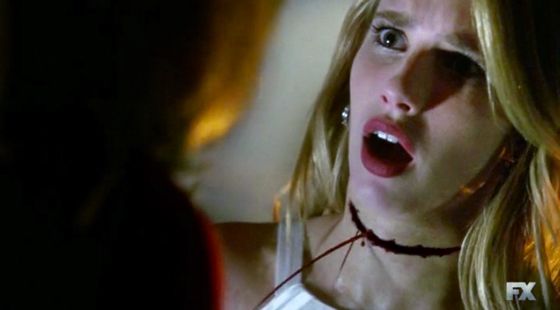 1. WHAT A CARD
What happened? Marie Laveau plays iPad Solitaire.
OMG WHAT?!? Yeah, you'd think she was pretty busy with all that spell casting and ritual performing on top of running a successful hair salon business.
Was it scary? Pretty scary for her overall productivity.