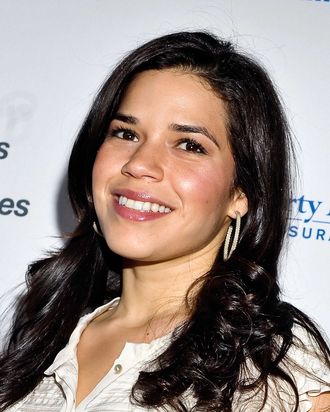 Actress America Ferrera attends the Women in the World Summit 2013 on April 4, 2013 in New York, United States.
Photo: Daniel Zuchnik/Getty Images
America Ferrara, star of the much-missed Ugly Betty, has signed on to star in the CBS pilot Damascus as a nun who is also a lawyer. The series focuses on a determined sister who teams up with a corporate lawyer to help the impoverished, and through their work the pair discover a "secret and powerful organization determined to destroy them," according to Deadline. Does the fact that she's a nun mean she and co-counsel will never have romantic sparks … or that the sparks will be that much more intense because they're forbidden?