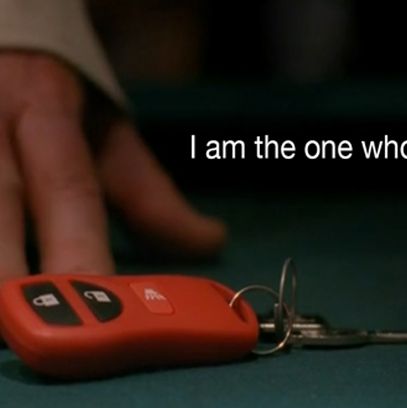 Breaking Bad had its finale, you say? The show is over and it's time to move on, you say? Ha-ha, you've obviously never been on THE INTERNET, where beloved things never, ever die, they just metamorphose into video tributes, image macros, GIFs, and memes. Breaking Bad ended its run not 48 hours ago, but fans have already been hard at work celebrating and reworking it in any number of ways; here are the best things the Internet had to contribute … so far. This thing we've got? It isn't over.
First, There Were the GIFs:
And Then, the Image Macros …
(Never forget, via Imgur)
The *Sniffle, Sniffle* Tribute Videos
Breaking Bad with the music from Lost:
Breaking Bad meets Green Day (and your high school graduation!)
"The Study of Change"
A Tribute to Jesse and Jane:
An illustrated tribute:
Minecraft!
And, of course, the Grand Theft Auto V tribute:
But What About the Finale? Were There Any Callbacks From Past Episodes?
"What are we building?"
They finally get to make one: