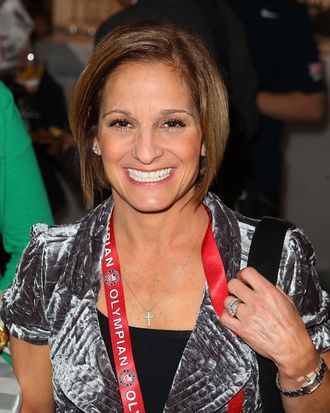 U.S. Olympian Mary Lou Retton visits the USA House at the Royal College of Art on August 3, 2012 in London, England.
Photo: Joe Scarnici/Getty Images
There's a celebrity gymnastics reality show in the works, with Mary Lou Retton attached as the lead judge, and Shannon Miller and Paul Hamm onboard as well. Dreams do come true! According to Deadline, CORE Media is developing Celebrity Champions, which will, a la Dancing With the Stars, teach celebrities how to do gymnastics — though there will be an emphasis on safety and training, in the hopes of avoiding a Splash-like run of injuries. Please, show, make sure Béla Károlyi is there to offer the contestants shouty, emotionally fraught guidance.