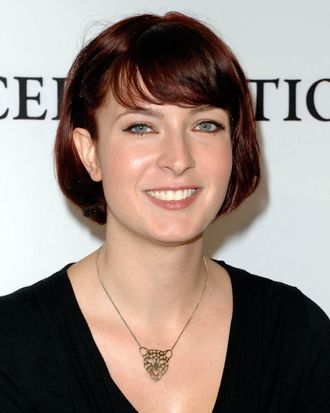 Diablo Cody==March Of Dimes' 6th Annual Celebration Of Babies Luncheon==Beverly Hills Hotel, Beverly Hills, CA==December 2, 2011.
Photo: Andreas Branch/PatrickMcMullan.com
Fox is developing Prodigy, a show about a 16-year-old home-schooled genius who enrolls in her local high school so she can experience a "normal" teen life and "finds herself adopted by a wild crowd, getting caught up in a whirlwind of romance and crime," The Hollywood Reporter reports. Diablo Cody is writing the script, and The O.C.'s Josh Schwartz and Stephanie Savage are set to produce it. Schwartz and Savage also had a hand in Gossip Girl, which premiered the same year (2007) as Cody's Juno was released, so this is a group that definitely knows how to work the clever teen angle — or at least they did in the mid-aughts. Now we'll just have to see if they remain hip to what the kids are up to.