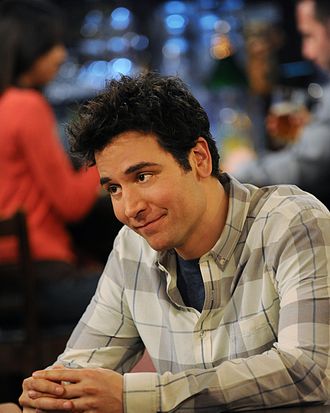 "Something New" – Josh Radnor stars as Ted Mosby, on HOW I MET YOUR MOTHER, Monday, May 13 (8:00-8:30 PM, ET/PT) on the CBS Television Network. Photo: Ron P. Jaffe/CBS © 2013 CBS Broadcasting, Inc. All Rights Reserved.
Photo: Ron P. Jaffe/CBS
The Hollywood Reporter writes that CBS is in preliminary conversations with 20th Century Fox TV about producing a potential spinoff of How I Met Your Mother, since the original is ending after nine successful seasons. The pilot for this female-centered show would come from a collaboration between HIMYM co-creators Carter Bays and Craig Thomas and Up All Night creator Emily Spivey, but include none of the original cast. Basically, expect to see "a similar set of friends" gathered around MacLaren's Pub, except instead of seeking a wife, it's the age-old search for a husband that takes front row. More importantly, who will play lady Ted?