Glee just released some very special promo photos for their next episode (airing November 7) called "A Katy or a Gaga?," which definitely appears to ask that very question. Luckily, Glee Club baritone Artie will be taking on both points of view for a balanced decision.
Here is Artie as Katy Perry: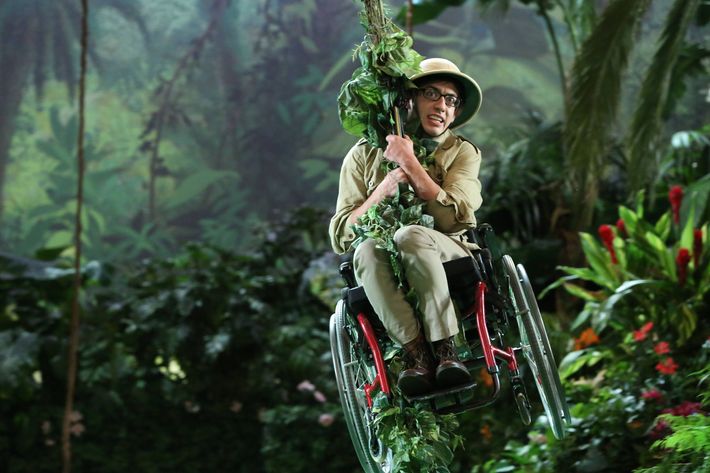 And as Lady Gaga: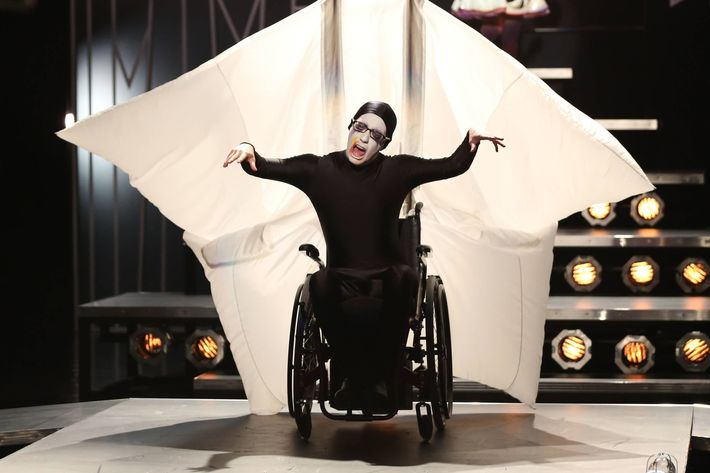 AND THE ENTIRE JUNGLE SQUAD!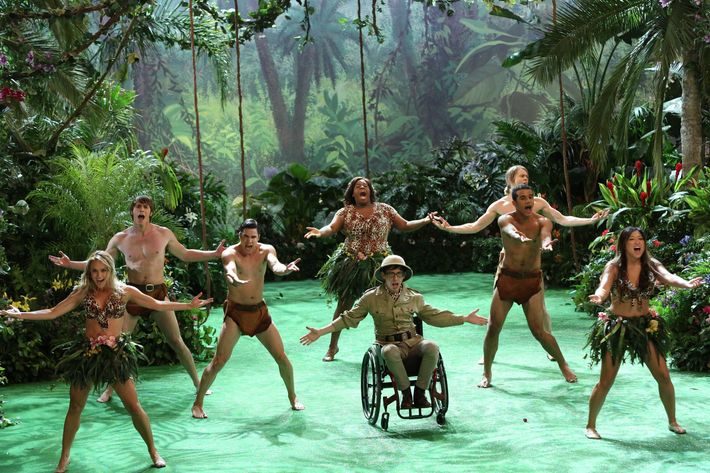 (Katy's gonna win.)