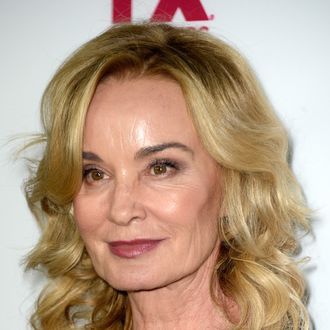 Photo: Frazer Harrison/2013 Getty Images
In an interview with BuzzFeed, Jessica Lange claims (with "one of her signature confident grins") that the next incarnation of American Horror Story will be her last: "I'll do one more season … That'll be it." If the idea of her departure is scarier than the show itself, BuzzFeed writer Jaimie Etkin points to an interview with Ryan Murphy from The Hollywood Reporter that might put fans at ease:
Every year, she says, "OK, that's my last one." But she's already committed to the fourth series. I can see American Horror Story going 10 years, 12 years, 15 years. I think it's limitless because it re-energizes every year, and I would love for Jessica Lange to be part of it every year.
Fifteen years! Deep breaths.