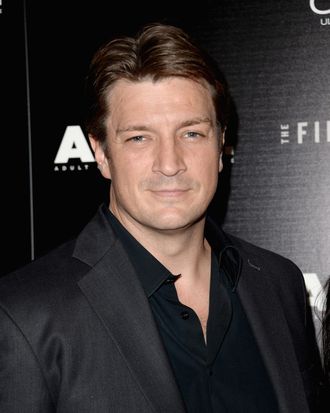 Actor Nathan Fillion attends the premiere of The Film Arcade's "A.C.O.D." at the Landmark Theater on September 26, 2013 in Los Angeles, California.
Photo: Jason Merritt/Getty Images
Deadline reports that Nathan Fillion is set to guest star on Community when it comes back for its fifth season. Fillion will play the politically powerful head custodian who squares off against Annie (Alison Brie) and Professor Hickey (a guest-starring Jonathan Banks). Also, there will probably be a Firefly reference or twelve. Though, don't you think Abed might actually be more of a Castle guy?