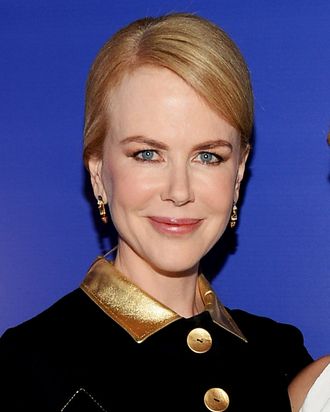 Honorees Nicole Kidman and Charlize Theron attend Variety's 5th Annual Power of Women event presented by Lifetime at the Beverly Wilshire Four Seasons Hotel on October 4, 2013 in Beverly Hills, California.
Photo: Michael Kovac/Getty Images
Nicole Kidman has signed on to star in and produce the movie adaptation of this summer's big novel The Silent Wife, according to Deadline. A.S.A. Harrison's book is about a couple whose twenty-year marriage comes screeching to a halt when one of the husband's many affairs goes awry; the story is told in a split narrative, from both the husband's and the wife's perspectives, which is among the reasons the book has been compared to Gone Girl. Very un-princessy, Nicole!