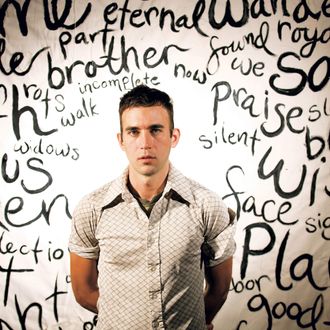 A portrait of Sufjan Stevens on 22nd November 2010 in Los Angeles, California, United States.
Photo: Wendy Redfern/Redferns
Remember how last week, every older woman in the music industry decided to write a condescending open letter to Miley Cyrus? Now it is time to make fun of the woman-splainers. Sufjan Stevens just posted a reasonably amusing parody — one hopes, anyway — letter that corrects Miley's grammar, but in a "this is silly way." Lots of jokes about tenses. Anyway, whenever you're ready for Miley Round 24, it's here.