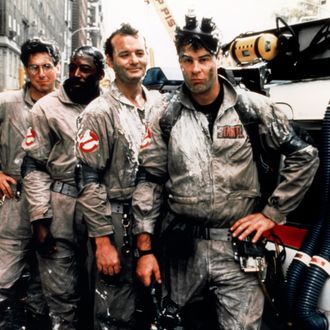 At the beginning of every month, Netflix Streaming adds new movies and TV shows to its library. Here is a quick list of several that you might be interested in. (Some of these were added halfway through, or near the end of, September, but we're going to include them in this roundup anyway.) Feel free to note anything we've left out in the comments below.
Room 237: Everyone knows that Stanley Kubrick was simply making a film adaptation of the Stephen King haunted hotel book. What this documentary presupposes it … maybe he wasn't.
New seasons of:
Parks and Recreation (season 5)
The Office (final season)
30 Rock (final season)
Parenthood (season 4)
How I Met Your Mother (eason 8)
Louie (season 3)
The Walking Dead (season 3)
Saturday Night Live (season 38)
Hart of Dixie (season 2, available October 2)
The Vampire Diaries (season 4, available October 3)
Supernatural (season 8, available October 3)
Bones (season 8, available October 8)
The Following (season 1, available October 8)
Gossip Girl (season 6, available October 8)
Arrow (season 1, available October 9)
Damages (season 5, available October 14)
Evil Dead 2: Dead by Dawn: In 1987, Sam Raimi essentially remade his horror classic The Evil Dead, but injected it with more humor and more gore. Bruce Campbell is tops here.
Fargo: The 1996 Coen Brothers movie starring Frances McDormand as a pregnant police chief. One of their best.
Congo: I love this 1995 movie, though it's undeniably dumb. Starring Laura Linney in an early role, Ernie Hudson, Tim Curry, and a gorilla that does sign language. Nathan Rabin wrote a great piece about it as part of his "Forgotbusters" series at the Dissolve.
Ghostbusters: Speaking of Ernie Hudson, he's in this movie.
Dressed to Kill: This 1980 Brian de Palma erotic thriller is a feature-length homage to Hitchcock's Psycho. Michael Caine stars and I'm not going to ruin the treat by telling you anything more.
Body of Evidence: This 1993 erotic thriller/Basic Instinct ripoff stars Madonna and Willem Dafoe.
Forrest Gump: Streaming is like a box of chocolates. You never know what you're going to get … unless you read this article, in which we tell you.
Paranormal Activity 4 (available October 11): This is the one with the neon green Xbox Live dots.
Prime Suspect (seasons 1–6): The Helen Mirren–starring cop drama. Original recipe; no fedoras allowed.
Upstairs, Downstairs (seasons 1–5): Speaking of original recipe British joints, this was the pre–Downton Abbey, pre–Gosford Park drama that ran from 1971 through 1975.
Agatha Christie's Poirot (seasons 1–6): David Suchet as the mustachioed Belgian detective.
The Central Park Five: I've already written about this anger-inducing Ken Burns documentary about the young men arrested and convicted in the Central Park Jogger case despite a lack of evidence. Watch it.
Confessions of a Dangerous Mind: George Clooney has directed this winter's The Monuments Men, The Ides of March, Leatherheads, Good Night, and Good Luck, and this 2002 movie — his first — about game-show host Chuck Barris, who was played winningly by Sam Rockwell.
Road House: Patrick Swayze, pain don't hurt.
Also streaming:
As Good As It Gets
American Gigolo
Death Wish 2
Death Wish 4: The Crackdown
Breaking Away
1492: Conquest of Paradise
Resident Evil
Mansfield Park
Disturbing Behavior
The Evening Star
Grease
Lock, Stock and Two Smoking Barrels
Tadpole
Tsotsi
The Italian Job (2003)
The Great Train Robbery
The French Connection II
The Last Days of Disco
King of New York
Twilight (1998, not the vampire one)
Marc Maron: Thinky Pain (Netflix exclusive, available October 7)
21, 28, 35, 42, and 49 Up