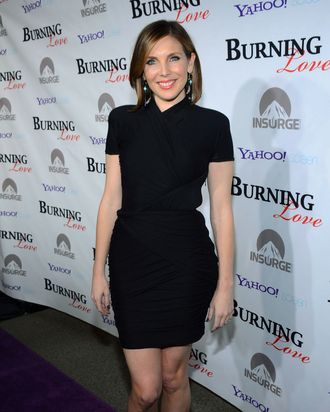 Actress June Diane Raphael attends Paramount's Insurge presentation of the season 2 premiere of 'Burning Love' held at Paramount Studios on February 5, 2013 in Hollywood, California.
Photo: Mark Davis/Getty Images
We can't think of two ladies we'd rather watch dominate television and film more. In case you weren't already anticipating a Casey Wilson and June Diane Raphael takeover based on their NBC and ABC projects, the Ass Backwards actresses have also sold a feature pitch to Will Ferrell and Adam McKay's Gary Sanchez Productions. There are no details on the movie yet, but we're predicting a film student will someday write his or her thesis on the wave of awkward dancing that swept through the American comedy landscape in 2014 and 2015.