Last night's back-to-back episodes of The Mindy Project and New Girl had something in common other than quirky protagonists: extremely hunky real man guest stars. Providing a haven from the young'uns who parade topless through the CW, Jess found a shirtless Taye Diggs in her bed, while Mindy dressed the wounds of a topless Timothy Olyphant. It was magical. Even if you're not a fan of either sitcom, you have to admit that they're giving the audience what they want here. Just like we're about to do, by GIF'ing the highlights.
On New Girl, Taye Diggs was naked in a bed.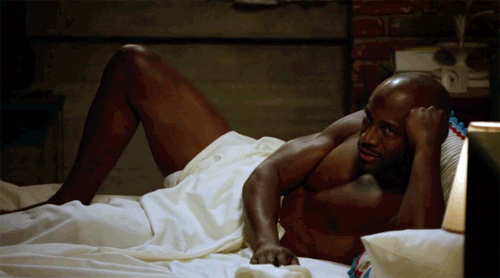 "Are you splashing me?"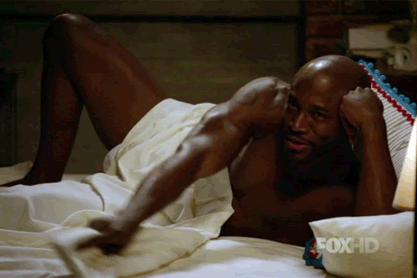 Oh my.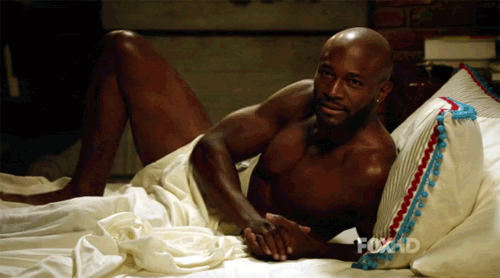 And on The Mindy Project, Timothy Olyphant showed off his tattoos …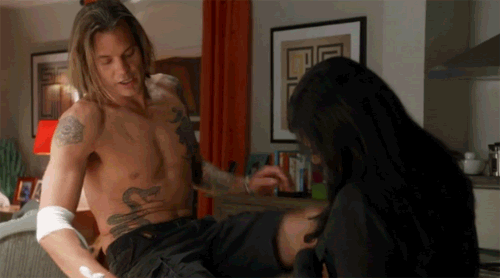 … AND A TINY PONYTAIL. (He is 45 years old.)