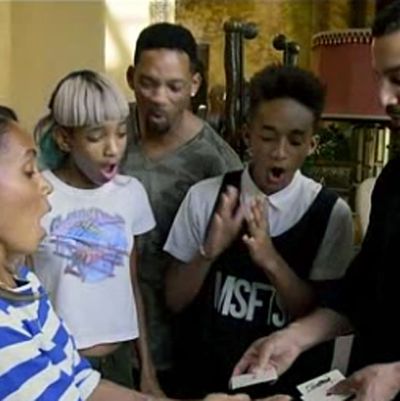 Celebrities love David Blaine. But how you could you not? This guy is a walking magic machine and people love magic. It's in our nature! In last night's David Blaine special on ABC (David Blaine: Real or Magic) he managed to get Taylor Swift faces from an extraordinary amount of celebs (and surprisignly, no Taylor Swift) by jabbing himself with ice hooks, psychically connecting them to each other, and guessing their card every single time. He is a national treasure and can we give him a talk show? We're serious. Look what he can do to famous people:
He nearly gave Jada Pinkett-Smith a nervous breakdown by psychically connecting her with her husband, Will.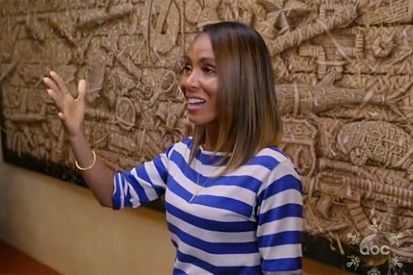 And then did the same thing to Jamie Foxx and his daughter.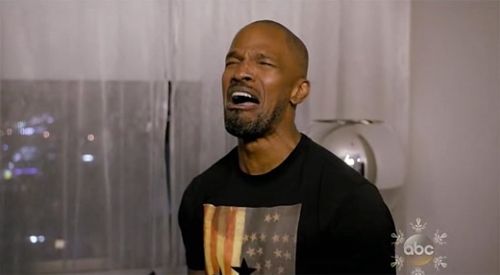 He made Kanye squrim (and smile!).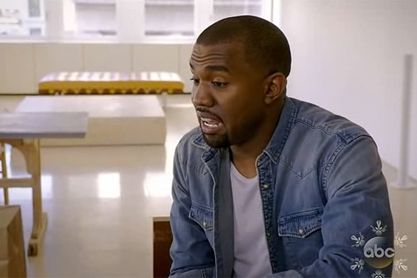 He stuck an ice pick through his hand and the Breaking Bad boys were impressed (or, just super grossed out).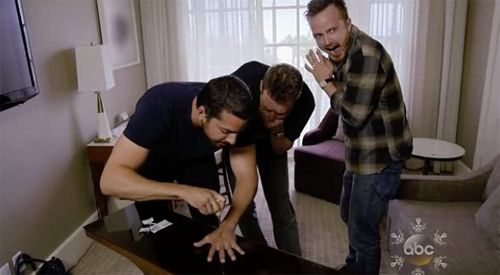 He pulled an alligator out of Katy Perry's purse. She asked for a bunny, but does it really matter?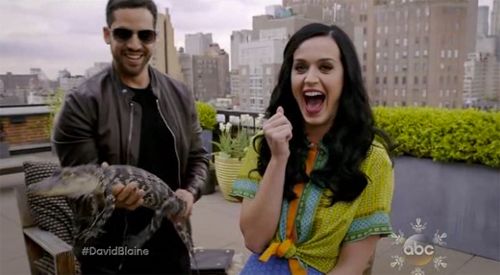 He pulled something out of his face and creeped out Macklemore.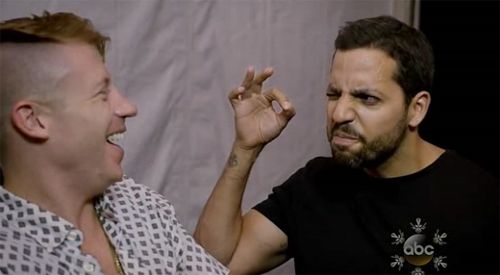 He showed Jaden Smith what true spirtuality means.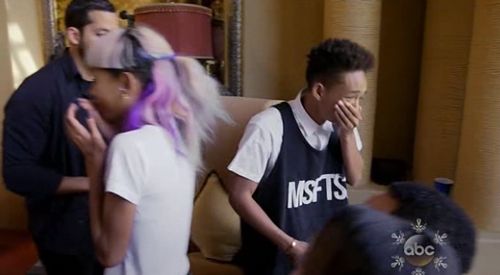 He went all the way to Afghanistan to mess with Jon Stewart.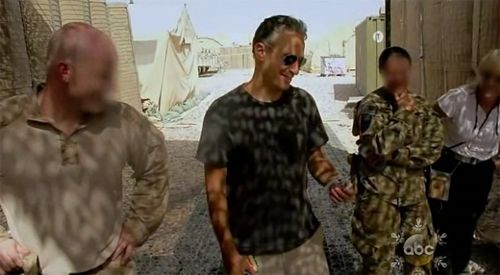 And impressed Emmy Rossum by burning what her friend was thinking into a card.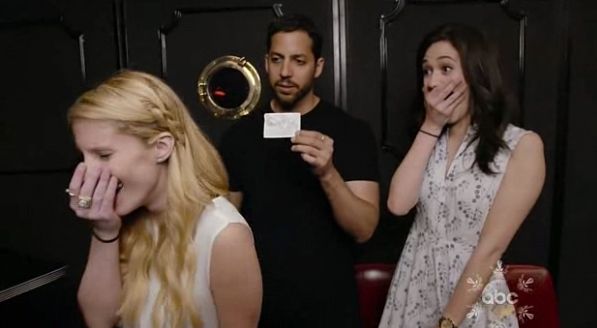 Jason Sudeikis and Olivia Wilde flipped out after he shuffled their cards with his mind.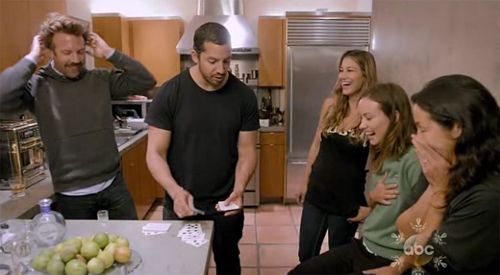 And hid a playing card behind Michael Phelps's watch.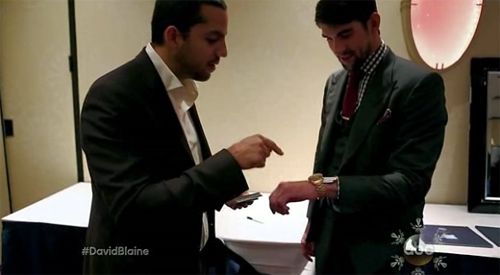 (He did the same thing to Will Arnett.)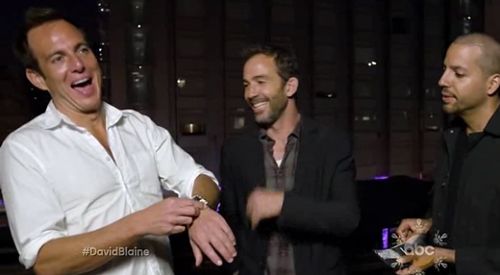 He decided to freak Woody Allen out by drinking fish …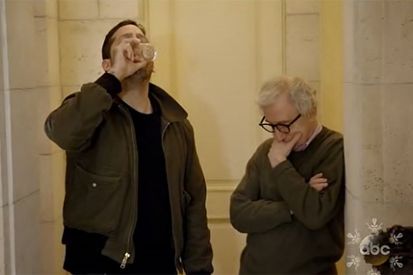 AND SPITTING THEM OUT … ALIVE.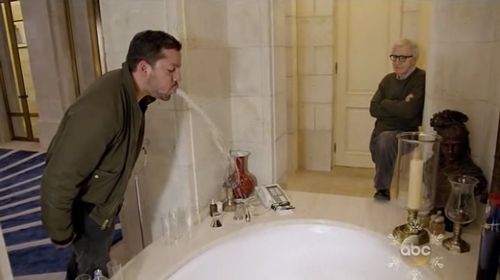 When Ricky Gervais wasn't impressed by normal magic, he stuck an pin through his arm to prove that it was real.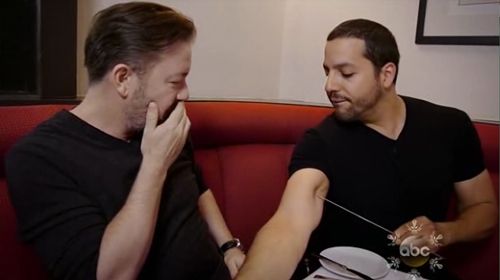 After he swallowed kerosene and spit it back up into flames, Robert De Niro asked if he "wanted some Alka Seltzer."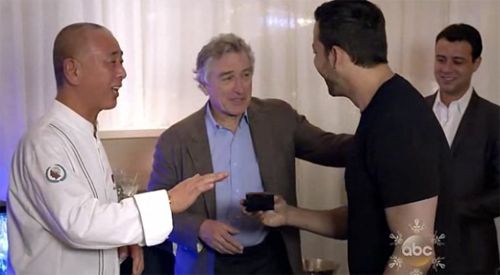 And most importantly, Blaine went to Harrison Ford's house and did the most amazing magic of all: made him smile. We couldn't even capture the joy in a still or GIF, so we got the video: