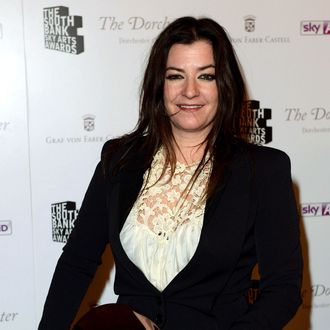 Photo: Ian Gavan/Getty Images
The travails of the certainly cursed project Jane Got A Gun are the stuff of Hollywood legend by now. Except unlike the tales from a production disaster like The Misfits, there's no great movie to show for it (yet). As you'll remember, a slew of leading actors came and left, including Jude Law, Michael Fassbender, and Bradley Cooper. The Hollywood Reporter reports that the Scottish filmmaker Lynne Ramsay was paid $750,000 to rework the script and direct, but on the day shooting was set to start, she was nowhere to be found. Now she and the film's producers will get a chance to hash things out in a courtroom.
The producers filed a lawsuit against Ramsay in federal court in New Mexico this week, alleging that she "was repeatedly under the influence of alcohol, was abusive to members of the cast and crew and was generally disruptive." They're asking that she pay back her salary, along with punitive damages for fraud and breach of contract.
As for the film, Ewan McGregor has taken over the role formerly held by Fassbender, Law, and Cooper, and Gavin O'Connor has stepped in to direct. It'd be nice to say Natalie Portman's western is back on track but you really never know with this one.