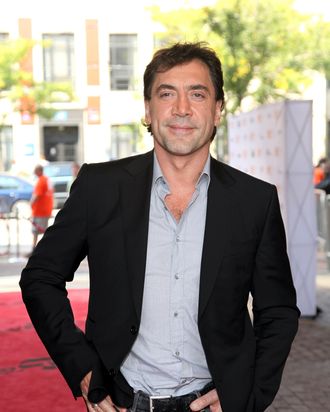 Actor/ Producer Javier Bardem attends the "Sons Of The Clouds: The Last Colony" premiere during the 2012 Toronto International Film Festival at the Ryerson Theatre on September 13, 2012 in Toronto, Canada.
Photo: Sarjoun Faour Photography/Getty Images
We're looking forward to a 100 percent increase in preadolescent night terrors, now that Javier Bardem is rumored to be playing Blackbird the pirate in director Joe Wright's Peter Pan prequel Pan. You know, versus all those other Peter Pan movies? Knowing how horrifying Bardem can become with just a bowl cut or a beige jacket, we can only imagine how grotesque he will be with, say, an eye patch, a smoking beard and the desire to murder children.