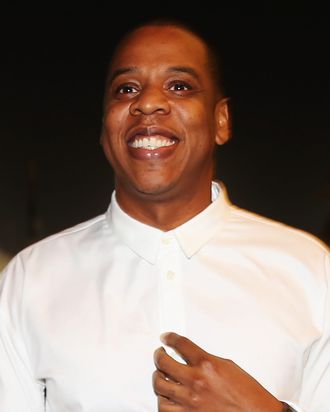 Musician Jay-Z arrives in the F1 paddock following practice for the Abu Dhabi Formula One Grand Prix at the Yas Marina Circuit on November 1, 2013 in Abu Dhabi, United Arab Emirates.
Photo: Mark Thompson/Getty Images
TufAmerica, an NYC record label known for filing these suits, claims that Jay Z sampled Eddie Bo's "Hook & Sling Part 1" without permission. Related: Kanye, who produced "Run This Town," was sued last year for using the same song on My Beautiful Dark Twisted Fantasy. TufAmerica's legal checklist must be not be chronological.