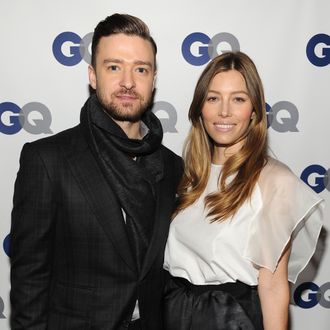 Justin Timberlake is mad at Variety. In particular, he's mad about the story with the headline "Why Justin Timberlake Should Stop Acting."
"Where did all this vitriol come from? It's mean. And I'm not cut out for it," Timberlake tells GQ.
"[Runner Runner]  didn't do well at the box office, so I should quit? Hold on a second. If I was somebody else, you wouldn't have said that. I have the number one album this week, and I shouldn't have released it? Come on, man. You sound like a dickhead…. It just shocked me because, like, you're trade magazines. None of your opinions count. And by the way, none of you can do it."
Time to prepare for a skin graft procedure because somebody just got buuuuuurned.