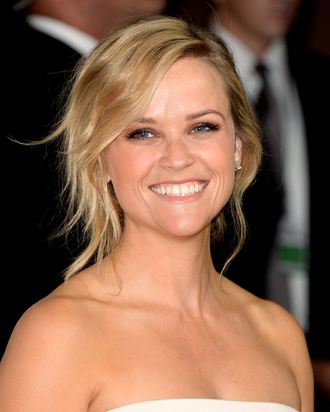 Honoree Reese Witherspoon attends ELLE's 20th Annual Women In Hollywood Celebration at Four Seasons Hotel Los Angeles at Beverly Hills on October 21, 2013 in Beverly Hills, California.
Photo: Jason Merritt/Getty Images
If you are thinking, Hey, wasn't Tina Fey supposed to star in that movie? then you have a very good memory. Yes, Witherspoon would replace Fey on the project, about a fashion website owner "who bonds with the elderly intern her company has hired." Bonus: Robert De Niro is apparently considering the intern role. Reese Witherspoon and Robert De Niro yelling about Instagram in a tasteful, all-beige open office! Are you ready?