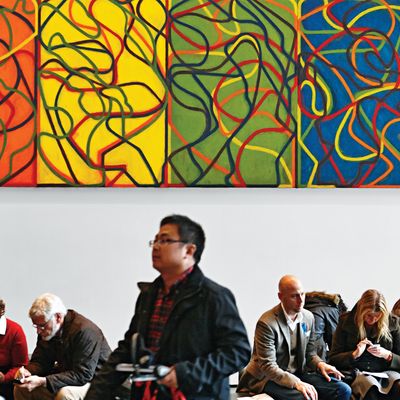 Photo: Bobby Doherty/New York Magazine
The Museum of Modern Art is the Himalayas of Modernism. The galleries brim with masterpieces, and then some. In fact, this overstuffed museum now hangs drop-dead works everywhere: in hallways, by the elevators, in the stairwells. The art you're walking past on your way to the famous stuff is sometimes better than what you'll see when you get there. These eight paintings are located smack-dab on MoMA's psychic median strip. Avoid traffic while looking, and deploy elbows as needed.
*This article originally appeared in the December 2, 2013 issue of New York Magazine.