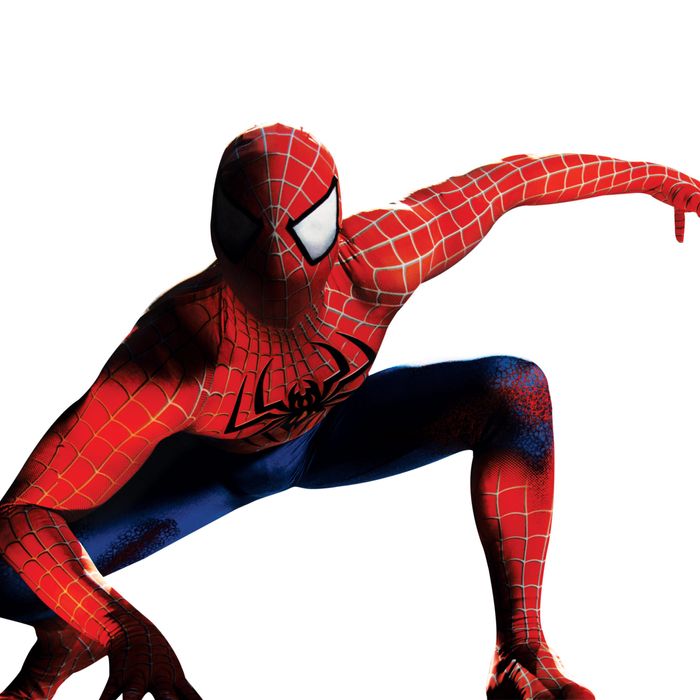 Spider-Man: Turn Off the Dark drops the curtain for good on January 4 (then splits for Las Vegas), leaving behind the biggest bill in Broadway history. Here, a breakdown.
The Red Ink

$60,000,000: Amount Spider-Man's investors are projected to lose.
$75,000,000: The show's capitalization, the largest in Broadway history. No. 2 is 2008's Shrek the Musical, which cost $25 million.

Where the Money Went (Highlights From the Budget)
$9,662,885: Sets and costumes

$4,373,375: To rent the Foxwoods Theatre for two years before performances began

$438,389: Props

$370,074Puppets

$2,215,047: Flying rigs and harnesses

$189,889: Musical instruments

$1,157,108: Legal fees

$92,000: Fees for the show's authors, which included U2's Bono and the Edge

$125,000: Julie Taymor's fee for directing

$9,750: Weekly royalties paid to Taymor after she was fired in March 2011

Why It's Closing

$1,300,000: Weekly production budget

$2,940,000: Gross for the week of December 25, 2011, the highest one-week take for any show ever

$621,960: Gross for the last week in September 2013

The Human Toll
Stunt double Kevin Aubin broke both wrists when he was catapulted from one end of the stage to the other in October 2010.
Brandon Rubendall broke a toe that same month doing the same stunt as Aubin.
Natalie Mendoza, who played villain Arachne, suffered a concussion during the first preview on November 28, 2010, when she was struck in the head with a piece of equipment while standing in the wings.
Stuntman Christopher Tierney fell 30 feet into the orchestra pit on December 20, 2010, suffering a fractured skull, a fractured shoulder blade, four broken ribs, and three broken vertebrae.
On August 15, 2013, Daniel Curry, a stunt double, got his right foot stuck in a stage lift and then a trapdoor closed on the foot, breaking the foot
and both of his legs and necessitating "unspecified amputations."
*This article originally appeared in the December 2, 2013 issue of New York Magazine.