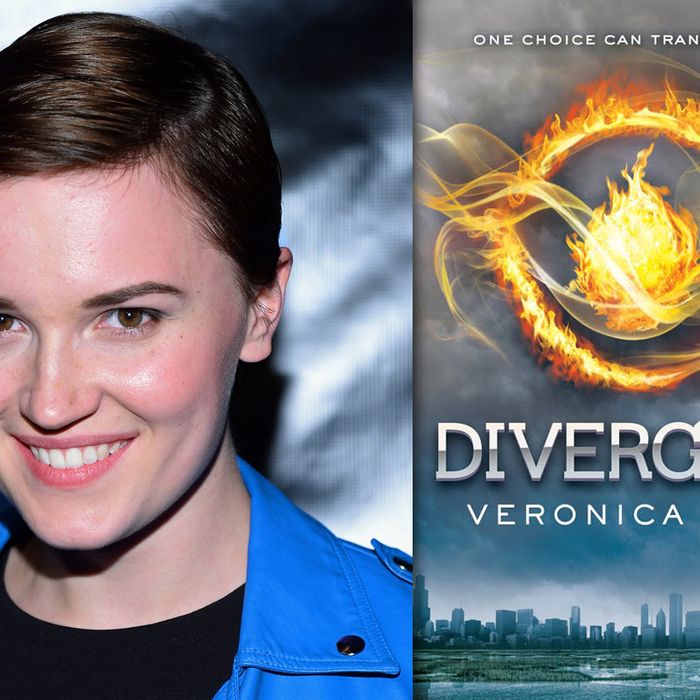 Photo: Ethan Miller/Getty Images; Katherine Tegen Books
Attention, all factions!
Live from Vulture HQ, we're hanging out with Veronica Roth today from 4 to 4:45 p.m. Eastern. Join our Google+ Hangout simulcast by clicking "play" on the below video to watch live, or head over to our hangout page on Google+.
Our own Amanda Dobbins, who interviewed Veronica right before Allegiant's release, will host as we follow up with the Divergent author in the wake of the series finale. Veronica will also take your fan questions — just submit them in the comments below.
There will be spoilers aplenty here, so if you have yet to read Allegiant, steer clear of these parts for the next hour.
Ready? Set? Commence hangout, below!